Introduction to three Outdoor folding patio chairs and tables
Views:0 Author:Site Editor Publish Time: 2019-03-08 Origin:Site
Introduction to three Outdoor folding patio chairs and tables.
Often see the residents in the community will turn their balcony into a laundry drying room, and even become a miscellaneous room.
In fact, the balcony can be well arranged as a small leisure place, friends to visit home, is also a very face-saving embodiment.
Design carefully and you will find that life can actually have a different look, not just the daily accumulation of diesel, rice, oil and salt.
Section 1: rattan folding patio chairs and Table.
This kind of rattan weaving table and chair is made of high quality PE rattan woven by hand, and the rattan weaving table and chair is more suitable for outdoor, waterproof, moisture-proof and sun-proof.
Put it on the balcony, and you won't be afraid of getting wet when it rains.
Section 2: aluminum Alloy Geometry Outdoor folding patio chairs and Table.
Using the original high density aluminum rod, after the new process of solid state melting, the finished product has super tensile and ductility.
After 20 rigorous spray paint, paint and glaze, the surface is made into a solid wood grain process, which is beautiful and noble in color and will not fade.
The cushion is made of high quality Thelin cloth, which contains bacteriostatic ingredients, smooth surface, texture cleaning, high temperature resistance, easy cleaning, high strength, good air permeability, UV resistance and cool body feeling.
Third: color spring outdoor folding patio chairs and table.
Simple and not simple lines, outstanding and unpublicized shape, from the creation of foreign design masters, exquisite and meticulous technology, perfect and comfortable sitting feeling, high-grade elegant materials, to create this group of classic color iron table and chair combination.
The chair mainly supports the arc design, sits on has the spring chair to feel.
Adopt environmental protection spray molding, uniform texture, paint surface full and not easy to rust, smooth and rich texture, clear and breathable.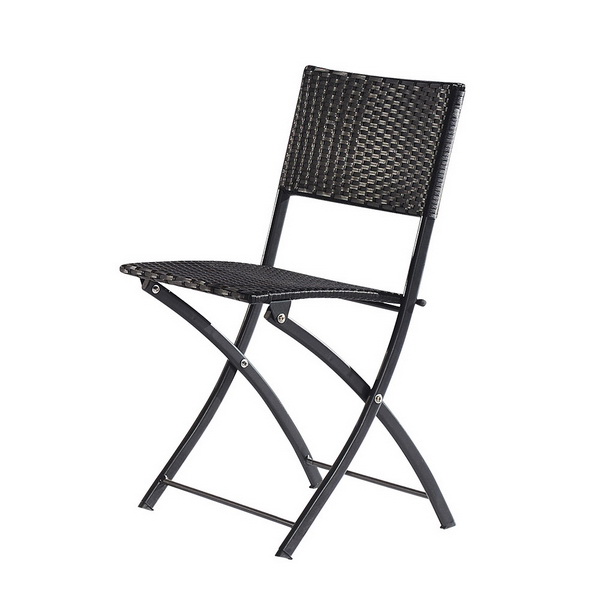 folding patio chairs
folding garden chairs
outside folding chairs
folding bistro chairs
wicker folding chairs
metal folding garden chairs
outdoor patio folding chairs
metal folding bistro chairs
cheap folding garden chairs
outdoor folding bistro chairs