Introduction to Maintenance Methods of Outdoor Garden Sofa
Views:0 Author:Site Editor Publish Time: 2019-06-15 Origin:Site
Introduction to Maintenance Methods of Outdoor Garden Sofa
Garden sofa and other outdoor furniture materials are numerous, the following brief introduction of several material maintenance methods, I hope to help you oh!
Vine-like garden sofa: Vine-like outdoor furniture, the materials used are synthetic polyester resin, high temperature will lead to the softening of rattan, resulting in the deformation of rattan furniture, can not be used. Therefore, when using vine-like furniture, we must avoid the sun exposure, but also avoid the impact of hard scratches beautiful.
Aluminum alloy garden sofa: If there are stains on the surface, please wipe with clean water, do not use strong acid or alkaline detergent.
Teslings outdoor furniture can be scrubbed with a rag and water.
Wooden tables and chairs and other leisure furniture are wiped with a rag. Do not scrape with hard objects to avoid damaging the waterproof layer of the surface.
Metal leisure furniture should avoid bumping and scratching the surface protective layer, and not stand on the top of folding furniture, so as to avoid the deformation of folding parts and affect the use. Just scrub it occasionally with warm soapy water, and don't use strong acid or alkaline detergent to clean it, so as not to damage the surface protective layer and rust.
Toughened glass leisure furniture should not use sharp objects to knock or impact glass edges and corners in order to avoid breakage; do not use corrosive liquid to wipe the glass surface to avoid damage to the surface gloss; do not use rough materials to wipe the glass surface to avoid scratches.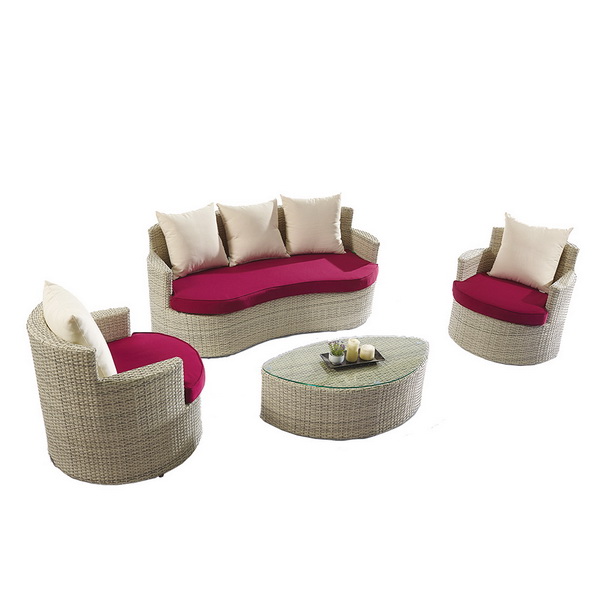 garden sofa
garden corner sofa
garden sofa set
rattan garden sofa
rattan garden sofa set
garden sofa sale
2 seater garden sofa
garden sofas uk
cheap garden sofa
small garden sofa