Introduction of various rattan types for making rattan patio sofa
Views:0 Author:Site Editor Publish Time: 2019-03-08 Origin:Site
Introduction of various rattan types for making rattan patio sofa
The patio sofa with rattan is usually made of rattan, rattan bark and solid wood through many processes. Rattan bark is used to weave the main body of furniture, while rattan is used to make the trunk part of furniture.
The rattan used in making patio sofa is a solid, tough and highly elastic vine. The rattan used for weaving mainly includes bamboo rattan, white rattan and red rattan. Bamboo rattan is a kind of rattan which is often used to make furniture and utensils. It is the most expensive and superior rattan. It not only has beautiful surface, but also has high waterproof performance. Its organizational structure is very compact and elastic, and it is not easy to burst, so it is durable. The other kind of rattan is Wisteria, which has a lot of output and low price, and is generally used to make rattan shelves and rattan sofas with low grade ornaments. In addition to furniture and ornaments, white rattan also has two by-products which can be used in rattan sofa products. One is the rattan bark stripped from the rattan trunk, which can be used to weave reed products, and can also be used as decorative surface of metal and rattan frame. Another by-product is the central part under the rattan, called the rattan heart, as long as its diameter is reduced, wicker products can be knitted, will have the use of decoration and support, but also with the rattan heart to prepare chairs and other furniture.
The vine used to make patio sofa is also a kind of artificial PE vine as an alternative to open vine. It is cheap, durable, simple and environmentally friendly raw material.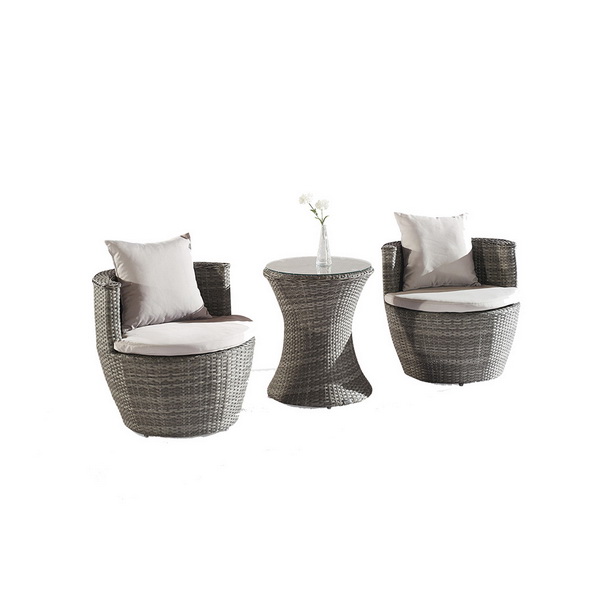 patio sofa
patio sofa set
rattan garden corner sofa
rattan corner sofa set
rattan corner sofa cheap
outdoor patio furniture sectional
round patio sofa
outdoor patio sofa set
metal patio sofa
small patio sofa