Introduction of several materials of dining chairs
Views:0 Author:Site Editor Publish Time: 2019-05-11 Origin:Site
Introduction of several materials of dining chairs
Dining chairs are one of the indispensable leisure chairs for outdoor activities. People are tired of walking in the park and always use them. However, when purchasing dining chairs, how thick should the wooden bars on the dining chairs be?
Outdoor recreational dining chairs are usually made of solid wood, anticorrosive wood and plastic wood. Different types of wood have different characteristics and quality of chairs. According to hardness: plastic wood > preservative wood / solid wood; according to outdoor service life to distinguish: plastic wood > preservative wood > solid wood. The following is the conventional thickness of chair bars made of plastic wood, preservative wood and solid wood.
1. Plastic wood: It is a common and advanced material for outdoor furniture. Its advantages are high density, high hardness, high compressive strength, moisture-proof, fire-proof (non-flammable), natural cleaning of wood texture, low maintenance cost without painting, insect-proof and non-breakable deformation. The thickness and width of Plastic-wood chair bars are 3.5 cm and 5.8 cm (data for reference only).
2. Antiseptic Wood/Solid Wood: Antiseptic Wood is a kind of material which is suitable for outdoor use by artificially soaking solid wood in antiseptic pool, painting furniture oil and furniture paint. Compared with solid wood, preservative wood can be used outdoors for a longer time. There are two kinds of chair bar specifications: 4*6cm or 4*7cm (data for reference only).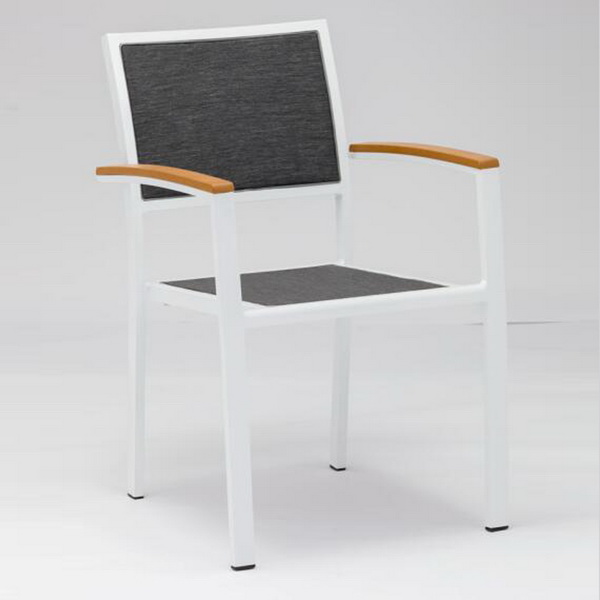 dining chairs
dining room chairs
modern dining chairs
black dining chairs
modern chairs
fabric dining chairs
cheap dining chairs
dining chair design
dining room chairs with arms
patio dining chairs