Introduction of recreational folding chair and outdoor lounge chairs
Views:0 Author:Site Editor Publish Time: 2019-05-05 Origin:Site
Introduction of recreational folding chair and outdoor lounge chairs
The folding outdoor lounge chairs we see everyday is a foldable dual-purpose chair, which can be used as both chair and bed rest. Its design conforms to ergonomics. Whether used as a folding bed or as a folding chair, you can take a nap. What are the categories of recreational folding chairs? The following four sections are briefly introduced:
1. Teslin recreational outdoor lounge chairs: Teslin fabric is a new kind of composite material, the outside is PVC, wrapped with nylon inside. It has the advantages of good compression resistance, long sitting time will not break, easy to clean.
2. Phosphating steel tube folding (outdoor lounge chairs): High-precision and precisely drawn seamless bright steel tube finished pipe is used as raw material, phosphating solution is used for phosphating treatment to form phosphating protective film. The anticorrosive effect is obviously better than that of oxidation treatment, and there will be no rust or collapse of leather band after sitting for a long time.
3. Oxford cloth folding chair (outdoor lounge chairs): Oxford cloth has the advantages of easy washing, quick drying, smooth hand, good moisture absorption, comfortable wear and so on. Oxford fabrics are woven by weft weight flattening or square flattening. Polyester-cotton blended yarn and cotton yarn are interwoven.
4. Carbonized bamboo folding chair: generally do not do outdoor lounge chairs, carburized bamboo chair has a unique natural pattern of bamboo fiber, the color after carbonization is simple, and high-grade mahogany furniture is similar, so it has a good leisure decorative role. Bamboo plywood reclining chair can realize industrialized production and modularization of accessories, and retain the advantages of natural and environmental protection in the overall design.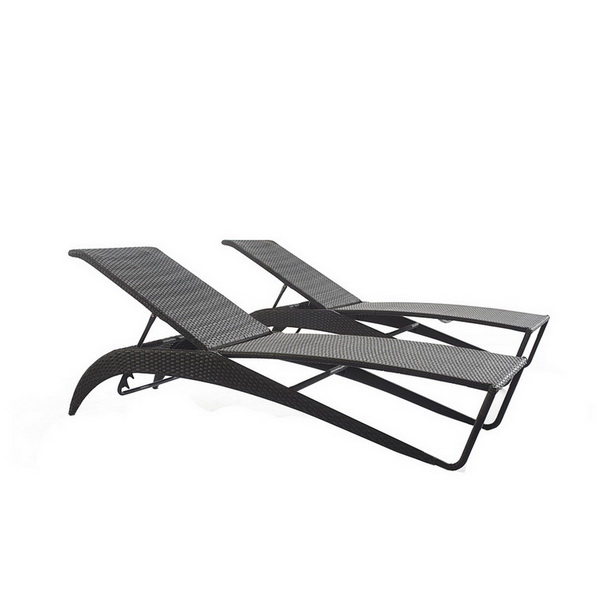 outdoor lounge chairs
pool lounge chairs
patio lounge chairs
rattan lounge chair
garden lounge chairs
cheap lounge chairs
outdoor chaise lounge chairs
pool chaise lounge chairs
patio chaise lounge chair
plastic pool lounge chairs