Introduction of rattan patio sectional materials
Views:0 Author:Site Editor Publish Time: 2019-03-08 Origin:Site
Introduction of rattan patio sectional materials
Rattan furniture is one of the oldest furniture in history. Later, there was a rattan patio sectional.
Previously, rattan furniture was made of natural rattan from Indonesia. Located at the equator, Indonesia has a typical tropical rainforest climate with abundant sunshine and rain all year round. Every corner of the island is rich with ash left behind by volcanic eruptions. In this unique natural condition, the vines grow very full and symmetrical, strong, strong texture, toughness, coupled with poor thermal conductivity, warm in winter and cool in summer, suitable for rattan furniture, also suitable for patio sectional.
Rattan furniture because of the low income of rattan knitting craftsmen, young people are reluctant to learn such handicraft, rattan knitting furniture is on the verge of no one to follow. With the development of the times, people's awareness of environmental protection is gradually strengthened and the trend of returning to nature is becoming more and more popular. Various rattan and green craft products are beginning to enter millions of households and become a new round of home decoration fashion.
Among them, braided rattan patio sectional also began to combine some other materials and elements, changing more beautiful and practical furniture. The vine-woven sofa is then matched with cloth cushions and pillows to give traditional vine furniture a European style like jadeite rattan. The tea table uses a vine-woven base, but uses a glass surface to show the contemporary pleasure.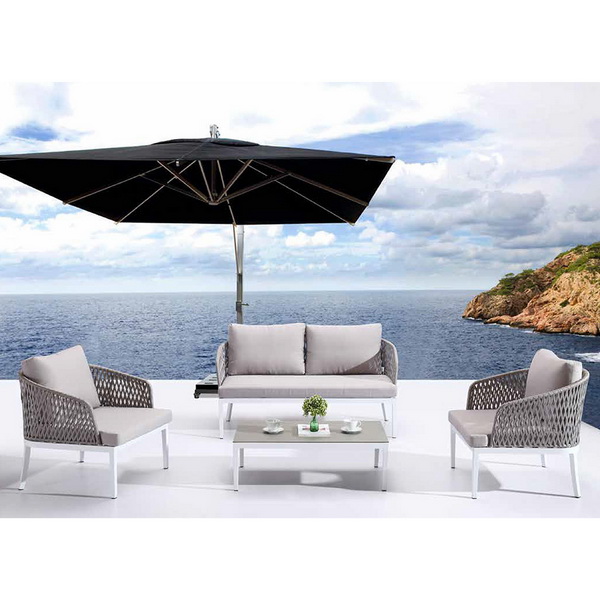 patio sectional
patio sectional sale
outdoor patio sectional
patio sectional sofa
small patio sectional
patio sectional clearance
wicker patio sectional
metal patio sectional
outdoor patio sectional sofa
patio sectional couch