Introduction of outdoor wicker sofas of different materials
Views:0 Author:Site Editor Publish Time: 2019-06-25 Origin:Site
Introduction of outdoor wicker sofas of different materials
There are many kinds of materials used in outdoor furniture products, such as iron, solid wood and rattan. Now outdoor furniture also emphasizes health and environmental protection, in addition to the use of materials in line with environmental requirements, the material is also upgraded in an all-round way. And imitating "rattan" furniture has become the "new favorite" of the moment!
In the outdoor wicker sofa material, the most comfortable and natural of course, there are two kinds of vine and solid wood. The rattan outdoor wicker sofa and the solid wood outdoor sofa are more popular with consumers because of their natural characteristics and can be properly integrated with the courtyard. PE rattan products belong to simulated rattan outdoor furniture. They are not only much cheaper than rattan furniture, but also save the trouble of maintenance of rattan furniture. Such PE vine-like products were also popular at the Guangzhou Furniture Exhibition in September. Furniture manufacturers at the exhibition upgraded the design of PE vine-like products. The products were compiled with PE Teng and aluminium alloy. The vine beach chair was compiled with both modern sense and natural wind.
In addition, because modern people pursue a comfortable life, so the soft cloth art is gradually applied to outdoor furniture. The softness of cloth material is people's favorite, and there are many patterns, which can meet the needs of different decoration environments. So even PE vine-like furniture, now also need to add soft cloth art, so that people's outdoor life more comfortable.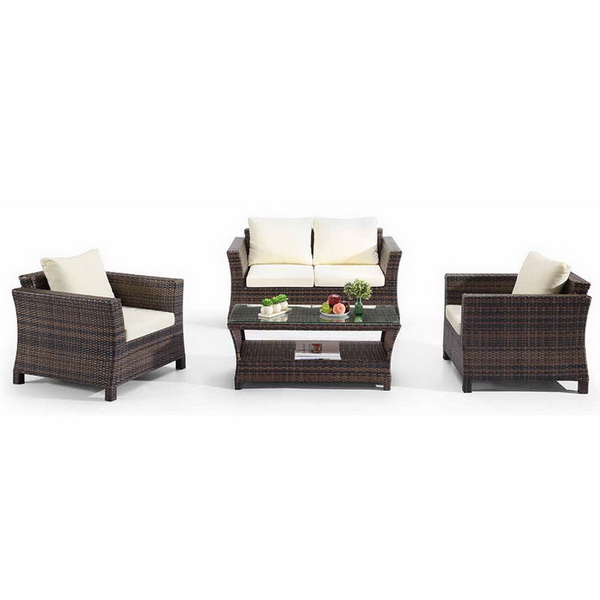 wicker sofa
outdoor wicker sofa
wicker sofa set
indoor wicker sofa
wicker patio sofa
2 seater wicker sofa
wicker garden sofa
wicker sleeper sofa
wicker sofa sale
rattan wicker sofa