Introduction of Three Different Material Outdoor Chairs
Views:0 Author:Site Editor Publish Time: 2019-09-27 Origin:Site
Introduction of Three Different Material Outdoor Chairs
According to the different material of outdoor chair, we can divide it into rattan outdoor chair, aluminum alloy outdoor chair, solid wood outdoor chair, plastic outdoor chair and so on. Rattan outdoor leisure chair can be divided into natural rattan and imitation rattan. The raw materials of vine imitation are organic compounds such as PE, PO, PP, etc. The vines made from these organic compounds have better wind-proof, waterproof and sun-proof properties than natural vines. Natural rattan tendrils are easy to crack and maintain for a long time. There is no need to worry about these problems when imitating rattan. It's easy to maintain and repair.
Aluminum alloy outdoor chair is made of aluminum alloy, which can be divided into single-tube aluminum alloy outdoor leisure chair and double-tube aluminum alloy outdoor leisure chair according to different manufacturing processes. Aluminum alloy tables and chairs are commonly used outdoors nowadays. Aluminum alloy is green and environmentally friendly. Materials can be reused without formaldehyde and other substances. Moreover, the service life of aluminum alloy tables and chairs is very long, which is a very economical and environmental protection outdoor leisure tables and chairs products.
Solid wood outdoor chairs are made of solid wood. Solid wood chairs have good texture and high grade, but they are also more expensive. Although very environmentally friendly, but for a long time outdoor use, it is easy to peel and crack, so the general scenic area will not buy solid wood tables and chairs. But if we use it in our own home, we can choose it then.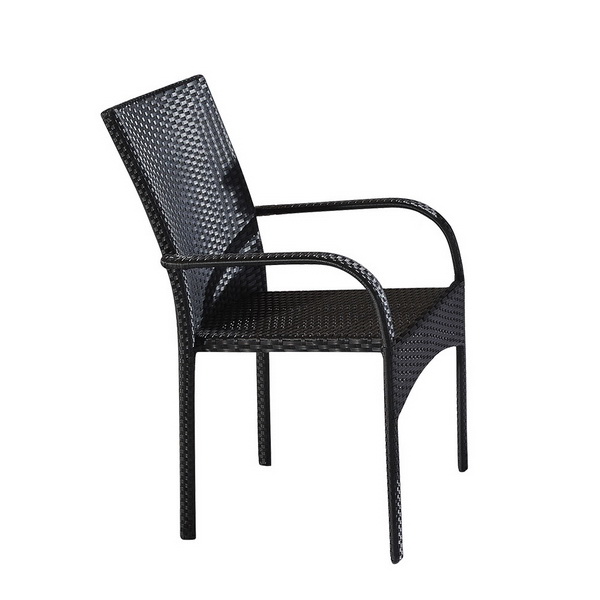 outdoor chairs
wicker chair
wicker dining chairs
plastic outdoor chairs
outdoor wicker chairs
stackable outdoor chairs
cheap outdoor chairs
comfortable outdoor chairs
black outdoor chairs
outdoor chairs for sale