Introduction of Lean Beach Chair and Outdoor Lounge
Views:0 Author:Site Editor Publish Time: 2019-07-20 Origin:Site
Introduction of Lean Beach Chair and Outdoor Lounge
A chair designed by Danish designer Hans Sandgren Jakobsen for Skagerak Denmark A/S in 2008 is called Lean outdoor lounge.
This beach chair (outdoor lounge) consists of only two boards. When it folds up, it occupies very little space. The convenient folding and unfolding way and the portable shape make the Lean chair very easy to carry. Don't underestimate Lean chair. It won the Formland Design Award at the Formland Design Fair held in Denmark in 2008. The judges commented on it: "Lean chair combines amazing ingenious design and beautiful shape, with classical and modern feeling, and extremely light quality and folding. The strong sense of sculpture is also impressive.
Although Lean chair is called outdoor lounge, it is also suitable for concerts, picnics, campfires and other occasions because of its light size and fashionable appearance. It is also a good choice for children's TV chair in the living room. Lean chair is made of cast birch bark with an oak surface. Lean chair does not have any external connection device, only depends on the interaction between the two plates to provide a stable structure and comfortable angle.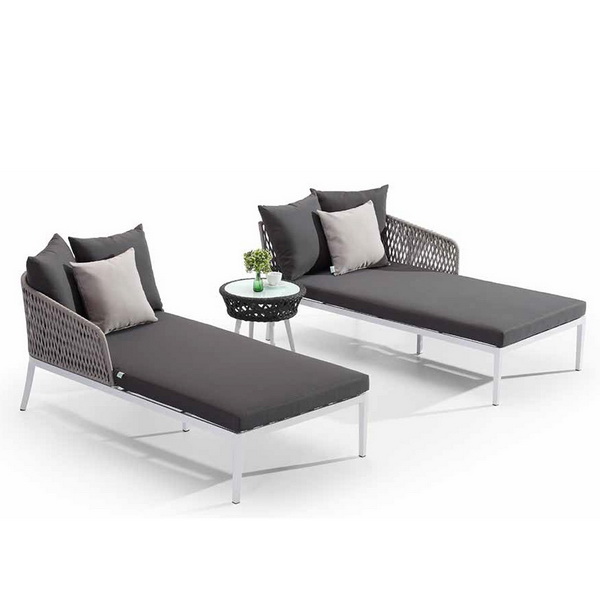 outdoor lounge
rattan lounge
outdoor lounge furniture
cheap outdoor lounge
cheap outdoor lounge chairs
outdoor lounge sale
outdoor lounge chair set
double outdoor lounger
aluminum outdoor lounge furniture
cheap outdoor lounge chairs sale