Introduction of Indoor Hanging Chair
Views:0 Author:Site Editor Publish Time: 2019-01-17 Origin:Site
Introduction of Indoor Hanging Chair
Swing should be a good friend of many people when they were children. Most people have a special feeling for it. I believe most people played swing when they were children. In the past, swings only existed outdoors. With the development of the times, designers tried their best to integrate swings into families. One of the styles of this swing is like a big basket. We call it a " hanging chair". It wraps people in it like a big basket with a half opening. It is comfortable and safe to be wrapped. It occupies a small area and is suitable for being placed in many places at home. Apart from being a leisure appliance, the indoor swing is also a very good piece of furniture.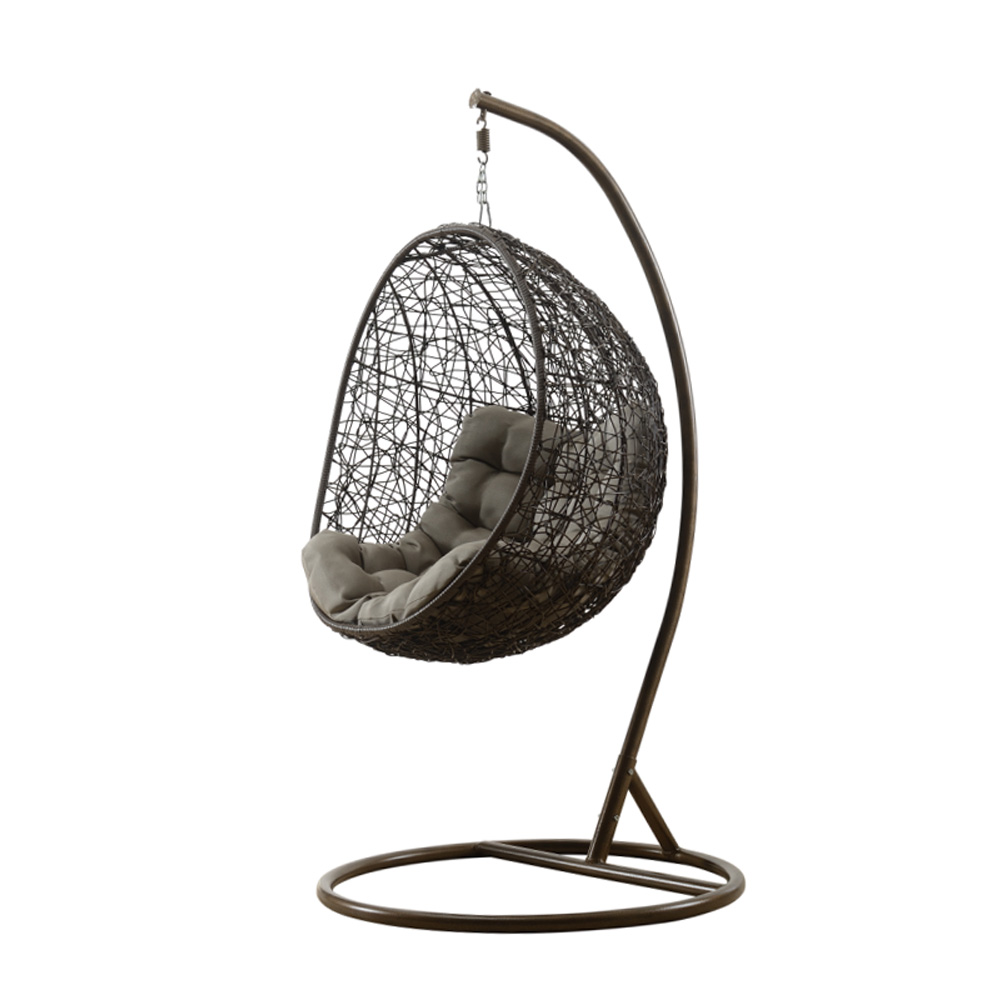 Some friends thought of putting such a hanging chair when decorating their new house, and finally decided to put it on the balcony. Then he sat in the basket, holding the pillow in his arms, pretending to read a book, and took photos to bask in the circle of friends. As a result, many people saw that the photos were so casual and poetic, and began to chase after them. Many people wanted to have such a piece of furniture. And another friend is even more interesting, putting the hanging chair in the office, isn't this the rhythm of luring others to be lazy?
In addition to the indoor and balcony of the house, this kind of swing is also placed in the courtyard of the villa or community, adding a lot of western characteristics to the courtyard.