Introduction of Chinese rattan sofa manufacturers
Views:0 Author:Site Editor Publish Time: 2019-04-30 Origin:Site
Introduction of Chinese rattan sofa manufacturers
Rattan furniture has a long history in our country, among which there are some big brands of rattan sofa, including the following four:
1. Fujie Fujie: Fujie Fujie has a long history and strong strength. Nowadays, with the responsibility of "revitalizing rattan art in the South China Sea and promoting traditional industries", we are conscientiously and innovatively making the high-quality products designed and manufactured by the rattan palace pass the examination and approval of the State Patent Office and obtain the patent audit certificate.
2. Fujito Fujita Furniture: Mr. Liu Jingbo, the founder of the company, entered the furniture industry in the early 1990s, from apprenticeship to self-production and self-sale in 1997.
3. Fujie Furniture: Fujie Fujie Brand is well-known in the industry for its high-quality rattan, innovative design and exquisite craftsmanship. It has won awards at various furniture exhibitions, among which Sunshine, Crescent, Panda and other series are more popular with rattan furniture consumers.
4. Yipintang rattan furniture: On the basis of inheriting the family's decades of production and manufacturing experience of furniture products, following the most advanced design trend of furniture at home and abroad, adopting imported high-quality raw materials, combining with the domestic and foreign market situation, constantly promoting the old and bringing forth the new, rattan sofa combines traditional and modern technology, with better quality.
In addition to the above four brands, Foshi, Guangdong Province, China has a reputation as a home of outdoor furniture. High-quality manufacturers can be found for all kinds of rattan sofas, hanging baskets and chairs.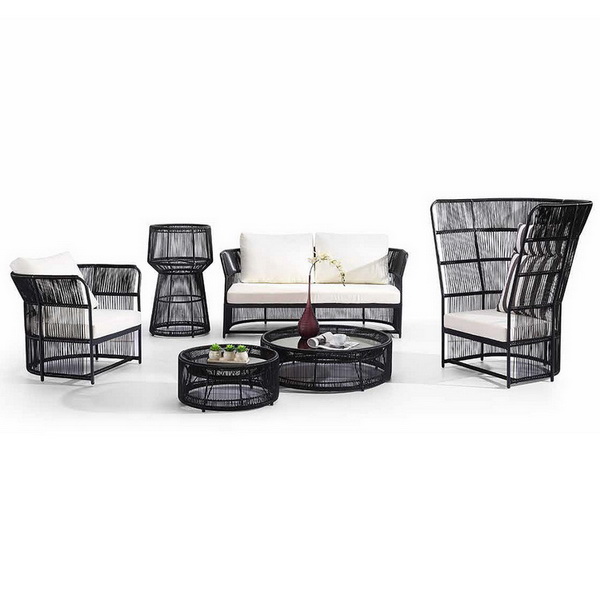 rattan sofa
rattan corner sofa
rattan sofa set
rattan sofa outdoor
rattan sofa sale
rattan sofa bed
rattan sofa garden furniture
cheap rattan sofa
rattan sofa with storage
modern rattan sofa