Introduce the determinants of the service life of rattan sofa
Views:0 Author:Site Editor Publish Time: 2019-06-16 Origin:Site
Introduce the determinants of the service life of rattan sofa
How many years can a vine-like sofa last? Many customers will ask Conford's salesman this question.
1. Good vine-like furniture uses brand-new PE vine-like materials, the channels of purchase are large factories, as well as some imported vines, product quality is guaranteed. UV sunscreen ingredients are added to the rattan production process, and the service life has been strictly tested to ensure 3000 hours of all-weather sunshine quality assurance.
2. Good vine-like materials can ensure that outdoor all-weather sunshine use 3000 hours, according to southern sunshine areas, at least can be used for more than three years;
3. Even the best vine-like materials need a good framework. Normally, it is very difficult for a factory to do a good job of anti-rust treatment or even not to do it. It will soon rust, and even the frame is loose and can not be used. ;
4. General consumers can not judge good vine-like furniture, because even the vine-like furniture made of inferior materials can not be easily judged by naked eyes at the initial stage of new use.
5. The cane can be pulled if it is effectively elongated and will not break. But this result can not judge whether the cane is added with UV, so it can only be a part of the inspection. In order to get accurate information, it is necessary to submit it to professional organizations for monitoring.
To sum up, how long can a rattan sofa last? In addition to the quality of imitation rattan, its frame is also an important factor.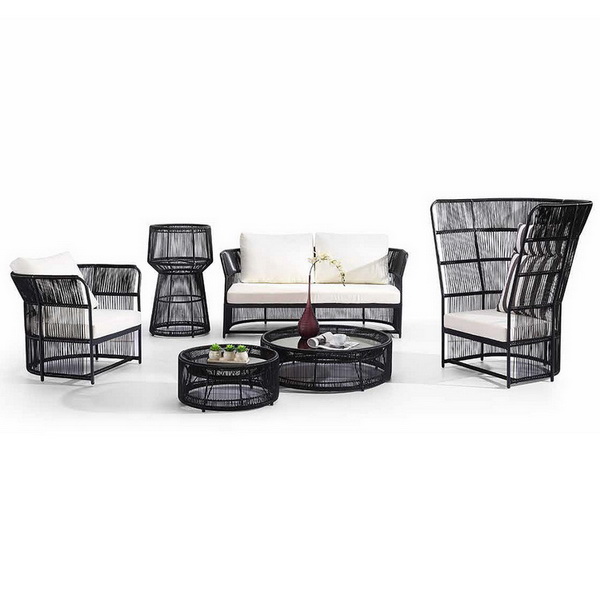 rattan sofa
rattan corner sofa
rattan sofa set
rattan sofa outdoor
rattan sofa sale
rattan sofa bed
rattan sofa garden furniture
cheap rattan sofa
rattan sofa with storage
modern rattan sofa