Importance and Introduction of Outdoor lounge chairs
Views:5 Author:Site Editor Publish Time: 2019-08-31 Origin:Site
Importance and Introduction of Outdoor lounge chairs
People who like to swim in the seaside areas may have visited Shangchuan Island and other places in China, Maldives and other places abroad, where the sky-blue sea, thin beaches, crowds, colorful bikinis decorate the outdoor beach with colorful, rows of outdoor lounge chairs under the sun um-brella, etc. A beautiful scenery.
The sky is blue, the clouds are gauze-like, the endless sea is the same color as the sky, and the fluctuating waves seem to want to dilute the heat of the sun. Lie on a outdoor lounge chair, close your eyes and look refreshed, the sea breeze touches your face, empty your mood, neither fancy nor monot-onous entertainment, become a favorite leisure sport of urban people.
In the evening, lying on the outdoor lounge chair, watching the sunset slowly falling, the afterglow sprinkled on the vast sea; a pair of couples pray-ing for happiness under the tower of wishes, still immersed in the vision of a better future.
Outdoor lounge chair is a kind of lightweight and foldable chair. It can also be referred to as folding chair or leisure chair. Its main feature is easy to carry. It is an indispensable equipment for outdoor tourism, and also an important leisure furniture for swimming pool and garden villa.
The outdoor lounge chair is different from the reclining bed and the reclining chair, and the difference between the outdoor lounge chair and the reclining bed is the greatest. The bed is a kind of furniture that can't be folded and can't be moved freely; and the design of the lounge chair is more complicated than that of the outdoor lounge chair.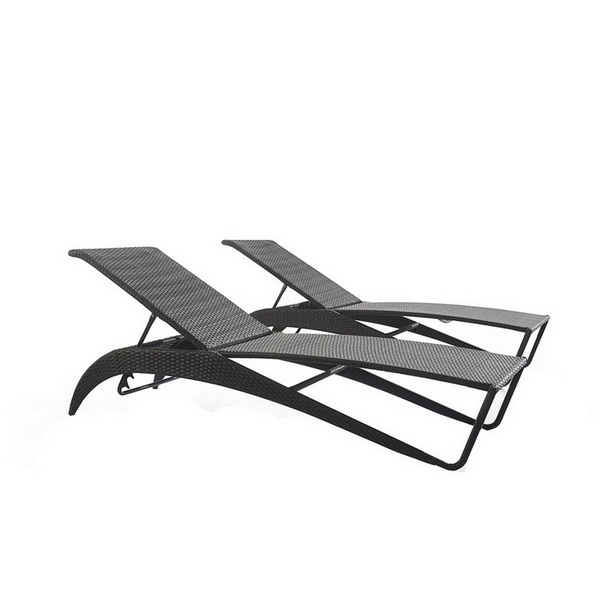 outdoor lounge chairs
pool lounge chairs
patio lounge chairs
rattan lounge chair
garden lounge chairs
cheap lounge chairs
outdoor chaise lounge chairs
pool chaise lounge chairs
patio chaise lounge chair
plastic pool lounge chairs