How to See the Quality of Plastic Rattan Outdoor Restaurant Furniture
Views:0 Author:Site Editor Publish Time: 2019-02-03 Origin:Site
How to See the Quality of Plastic Rattan Outdoor Restaurant Furniture
The outdoor restaurant furniture made of plastic rattan has many aspects to check its quality: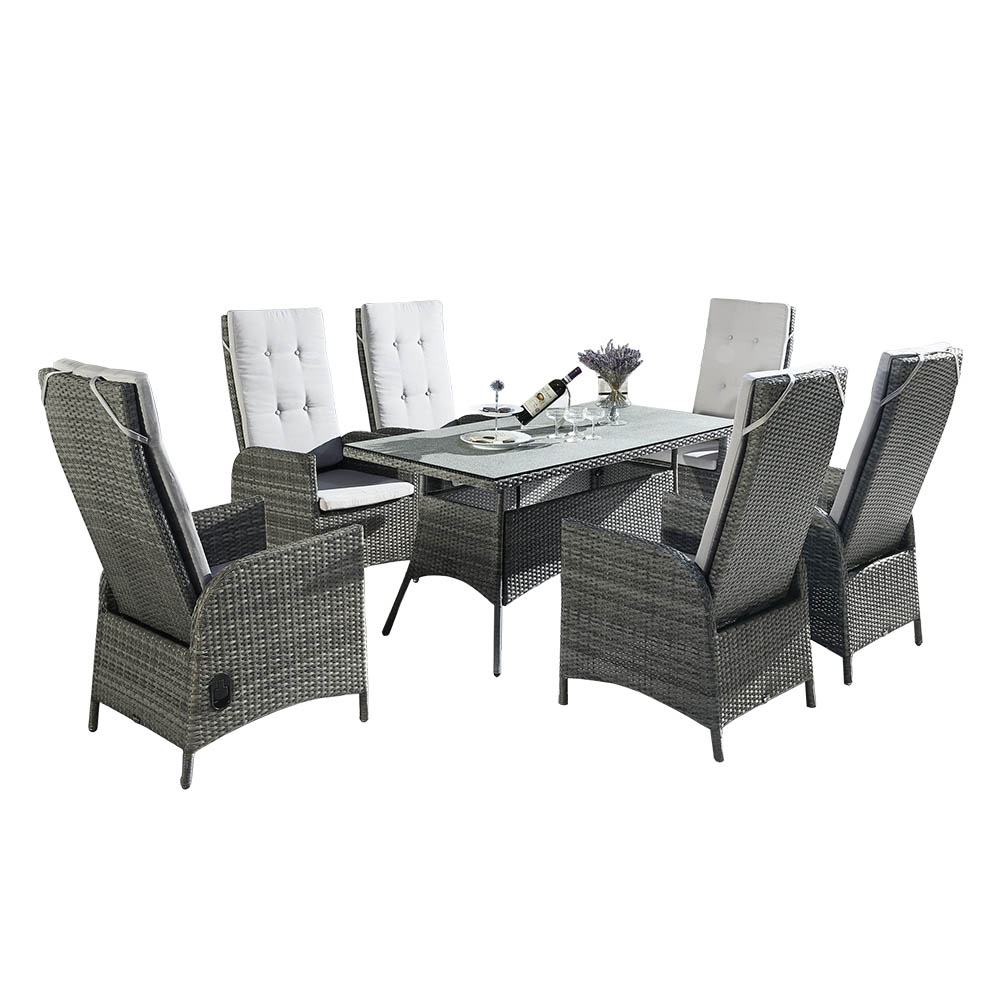 1. Look at the appearance. First of all, we should use our eyes to see that a good vine has a special round, full, glossy appearance, no spots, no cracks, good vine toughness, no matter how curved it will not crack.
2. Look at the details. The rattan furniture is pure handicraft. Even in the intersection, the good furniture will be knitted tightly, evenly and densely, not to mention the phenomenon of broken rattan. When you use your hands to feel the time, its resilience is particularly good.
3. Smell. Good rattan furniture, grease protection is very good, in general, can be directly sniffed with the nose, will not have that special pungent taste, which is different from other rattan furniture, because it is also a very critical place, this kind of grease protection is very critical, directly affecting its service life.
4. See firmness. The rattan furniture is very flexible and durable. When choosing cane chairs, you can shake the position of the armrest forcefully. A good cane chair will not easily tremble.
In addition to rattan restaurant furniture, outdoor dining room furniture also has a variety of other materials, according to their actual needs or the surrounding environment to choose the appropriate. In addition, outdoor furniture in addition to parks, terraces, but also in restaurants, cafes and even homes, the use of a wide range.