Good maintenance of hanging chair can bring vitality to the courtyard
Views:0 Author:Site Editor Publish Time: 2019-05-27 Origin:Site
Good maintenance of hanging chair can bring vitality to the courtyard
Placing a comfortable rattan hanging chair in the courtyard is very common in modern life. As for the maintenance of the connecting belt of the hanging basket, the two connecting points contacted by the hanging belt are mainly maintained. The two connecting points of the suspension belt of the hanging chair are the places where the movement is the most. If the two points have been worn and worn, and we don't know, if we continue to play, the accident may happen at this time. If this large hanging chair falls down, it's not a trivial matter. It's slightly injured by skin and severely broken bones. Therefore, it's necessary to check these two places regularly and repair them in time.
Whether it is a hanging chair or an autumn chair in the courtyard, it should be scrubbed regularly. We should always clean outdoor furniture. For those parts that can't be cleaned, we suggest using paint or corresponding materials to clean them. Remember not to eradicate the above parts, because the uneven material may be the cause of accidents. As for the metal parts, we need to vacuum the machine, suck out the dust on them, and then wipe them with a dry cloth.
Although outdoor furniture can make your courtyard lively, if you don't learn how to maintain outdoor furniture, the use period will be greatly shortened, and how can you add beauty to your courtyard? I hope everyone can protect a beautiful world!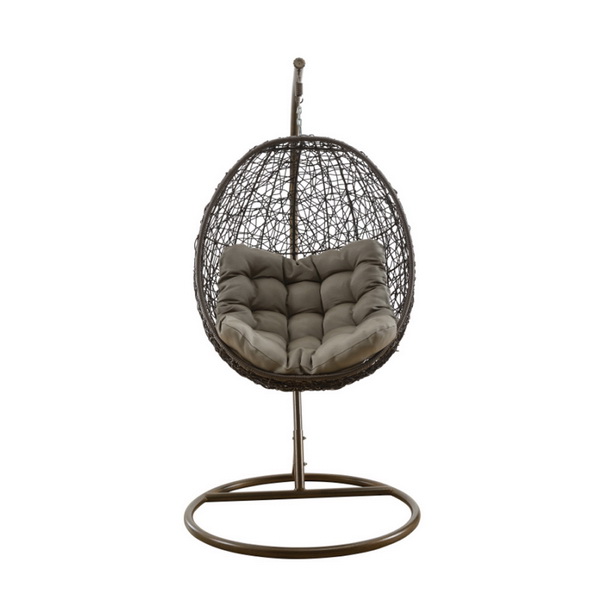 hanging chair
outdoor hanging chair
hanging chair with stand
double hanging chair
cane hanging chair
outdoor hanging chair with stand
hanging chairs for sale
round hanging chair
modern hanging chair
black hanging chair