Five Points for Attention in Purchasing Cane-like Outdoor Chairs
Views:6 Author:Site Editor Publish Time: 2019-09-30 Origin:Site
Five Points for Attention in Purchasing Cane-like Outdoor Chairs
The imitation rattan outdoor furniture has become a trend, which is favored by many people because of its unique material. In the outdoor furniture imitating rattan, outdoor chairs are the most popular, so how to choose a better imitating rattan outdoor chair? The following five points can be noted:
1. The main material of vine-like furniture-rattan: rattan, mainly divided into PE vine-like, PVC vine-like, PE foamed rattan. The most used is vine imitation with PE. The responsible vine factory will use brand-new plastic particles to produce vines. The best plastic particles are imported particles. Shell is better.
2. Aluminum alloy, the main material of rattan-like furniture: the wall thickness of aluminium alloy skeleton can not be less than 1.2MM is relatively good.
3. Braiding technology: braiding process of rattan-like furniture is an important part of the quality of rattan furniture. Whether the rattan braiding is compact and even, there is no omission; whether the rattan interface is compact and natural; whether the binding at the junction is compact and beautiful, etc., are all important factors to determine the quality of rattan furniture.
4. Auxiliary materials: should check whether the auxiliary materials are flat, firm and environmentally friendly; whether glass and plate are smooth and easy to clean; whether iron art has undergone special treatment such as anti-rust and moisture-proof; whether the filler of cushion is not easy to deform, whether the cloth pattern splicing is neat, whether the dental floss is smooth and straight, and whether the whole is consistent with the arc of rattan chair, etc.
5. Accessories: Furniture fittings should be installed tightly, smoothly, correctly and firmly; no stubble or loosening at joints, no segment tenons at tenon joints; rivet caps are smooth, flat, burr-free and file-free.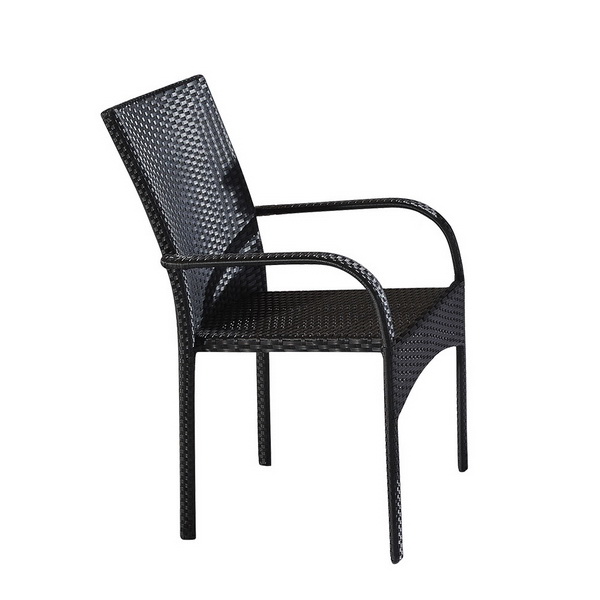 outdoor chairs
wicker chair
wicker dining chairs
plastic outdoor chairs
outdoor wicker chairs
stackable outdoor chairs
cheap outdoor chairs
comfortable outdoor chairs
black outdoor chairs
outdoor chairs for sale