External factors for choosing an outdoor table
Views:0 Author:Site Editor Publish Time: 2019-02-25 Origin:Site
External factors for choosing an outdoor table:
1: Put outdoor tables and stools on the small terrace. They can temporarily put food and drinks. When not in use, this novel design can also be used as flower shelves. It's best when guests come, and it saves space when not in use. Some benches also have storage space under them. After summer, they can be moved back to indoor use.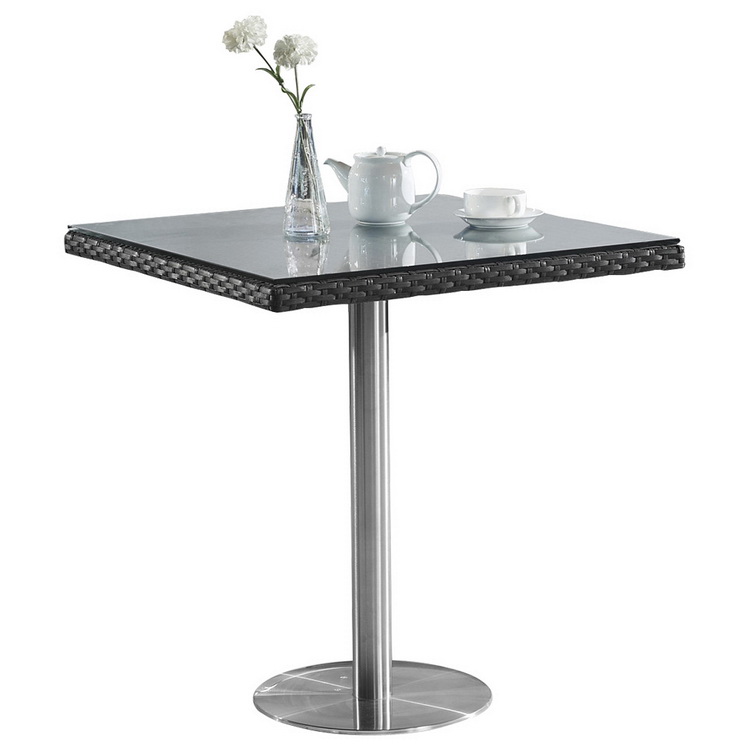 2. The color combination of outdoor tables and chairs can be determined according to the outdoor environment. If the surroundings are mainly green plants, the fabric with stripes and flower patterns is a good choice. If there are many flowers, then you can choose neutral colors, such as beige, light blue, grey, etc.
3. Both synthetic and natural fibers are chemically treated before they leave the factory to make them stronger and moisture resistant. Wicker knitted furniture is most afraid of sunshine. If it is not used for more than two or three weeks, it is better to cover it with a protective cover. Wicker knitted furniture can not be ground, in order to minimize the accumulation of bacteria, you can often wipe with wet cloth. After a period of time, you can use a vacuum cleaner to absorb the dust in the crevice, or use a brush, and then use neutral soap as a whole to scrub and dry, pay attention not to use too much water, may make the fibers vulnerable.