Experience the leisure of outdoor lounge
Views:0 Author:Site Editor Publish Time: 2019-10-01 Origin:Site
Experience the leisure of outdoor lounge
From the beginning, people created outdoor lounge in order to facilitate outdoor activities. However, with the continuous spread of living space, the concept of outdoor furniture is also advancing with the times. Outdoor furniture designers of Kang Kang Garden Furniture Co., Ltd. believe that gardens, grasslands, platforms and other outdoor places are actually a kind of rooms without walls and roofs. They are an extension of life scenes, a part of the overall mobility design, and a second private space in a leisurely life.
Therefore, outdoor lounge should not only have the function of entertainment, relaxation and play, but also enable people to enjoy the beauty of the lake while enjoying the party's fun, and link the natural scenes with home life skillfully, reflecting a kind of life style close to nature. The focus of Kang Fu Tun furniture is reflected in the design of outdoor furniture.
The shape design of outdoor lounge first puts the user's inner feelings in the first place, mostly with the theme of line shape, arc and plant as the theme, creating a space expression of being happy and contented. Secondly, the furniture of outdoor sofa or chair accords with the curve of human body and its material properties as the basis, creating a rhythmic holistic shape, so that the body and mind can perfectly fit and convey leisure and comfort. Suitable home furnishing artistic conception.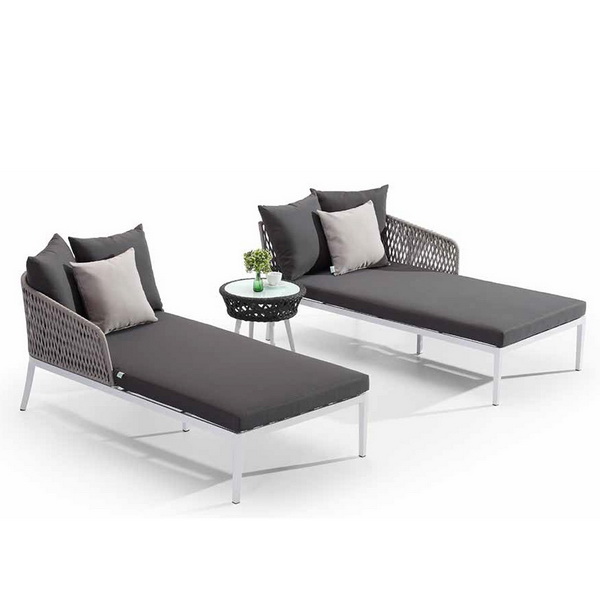 .outdoor lounge
rattan lounge
outdoor lounge furniture
cheap outdoor lounge
cheap outdoor lounge chairs
outdoor lounge sale
outdoor lounge chair set
double outdoor lounger
aluminum outdoor lounge furniture
cheap outdoor lounge chairs sale