Design Style and Color Diversity of Patio Sofa
Views:0 Author:Site Editor Publish Time: 2019-05-02 Origin:Site
Design Style and Color Diversity of Patio Sofa
The famous architect of the 20th century, Miss Van Drew, once said, "Less is more." Reduce complexity to simplicity, emphasize minimalism, abandon superfluous elements, and select materials to give furniture a sense of clarity and lightweight. Simplicity is not a simple building, but through the observation of life and thoughtful innovation to get the design, durable. Nowadays, the popular Nordic style and the new Chinese style are the typical representatives of the simple style. In Baidu Vocabulary Search, the simplicity wind is also strong.
In order to meet the modern people's pursuit of individualization and fashion sense, concise style products pay more attention to design and comfort, create a sense of avant-garde fashion with concise shape and exquisite details, among which Italian style design is famous for its simplicity, elegance and modernity. Simple and comfortable patio sofas are also popular with users because they are very versatile. Such patio sofas can be placed on the terrace with soft pillows and used as recreational beds.
Colors are a hot topic in the household industry in 2018, and also a major trend in future household design. Many international designers and brands even make a separate collocation and exploration of colors. In modern home furnishings, people are no longer confined to sexually cool tones and black-and-white tones, and the choice of color is more bold and diversified. At this time, the patio sofa color is also diversified, most people follow the rattan also has white, black, light brown, dark brown, dark grey and other colors.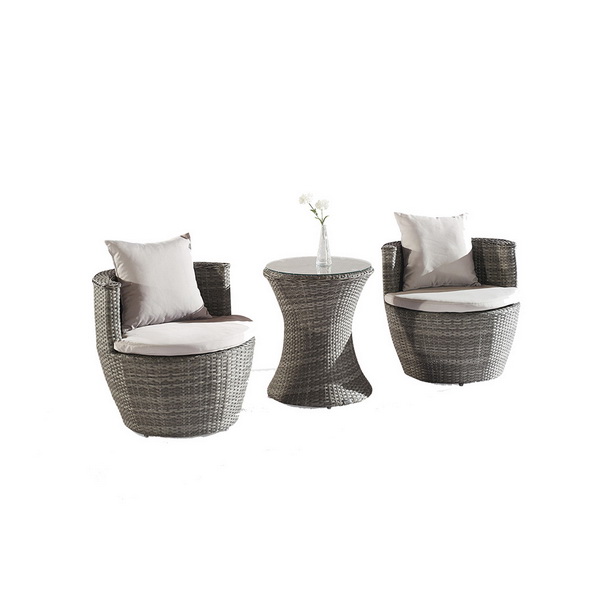 patio sofa
patio sofa set
rattan garden corner sofa
rattan corner sofa set
rattan corner sofa cheap
outdoor patio furniture sectional
round patio sofa
outdoor patio sofa set
metal patio sofa
small patio sofa