Demand for folding patio table is increasing
Views:2 Author:Site Editor Publish Time: 2019-01-25 Origin:Site
Demand for folding patio table is increasing
In the modern concept of many people, outdoor life is travel, mountain climbing, hiking and so on. In fact, courtyard reading, garden walking, lawn gathering and so on belong to the category of outdoor leisure. And all kinds of outdoor furniture are closely related to outdoor activities at home. In recent years, China's outdoor furniture has developed rapidly and has a bright future. In the international arena, China has become a major producer of outdoor furniture, and the domestic market has become increasingly fashionable and popular due to the improvement of people's awareness of relaxed life.

Although outdoor furniture is a small branch of furniture industry, it has huge market potential. Nowadays, our country pays more and more attention to public garden space and leisure belt. Hotels, restaurants, high-grade clubs, leisure places and so on are rising day by day. In addition, the new consumption concept, new consumption mode and new culture brought about by the popularization of the Internet will create good opportunities for the development of outdoor furniture.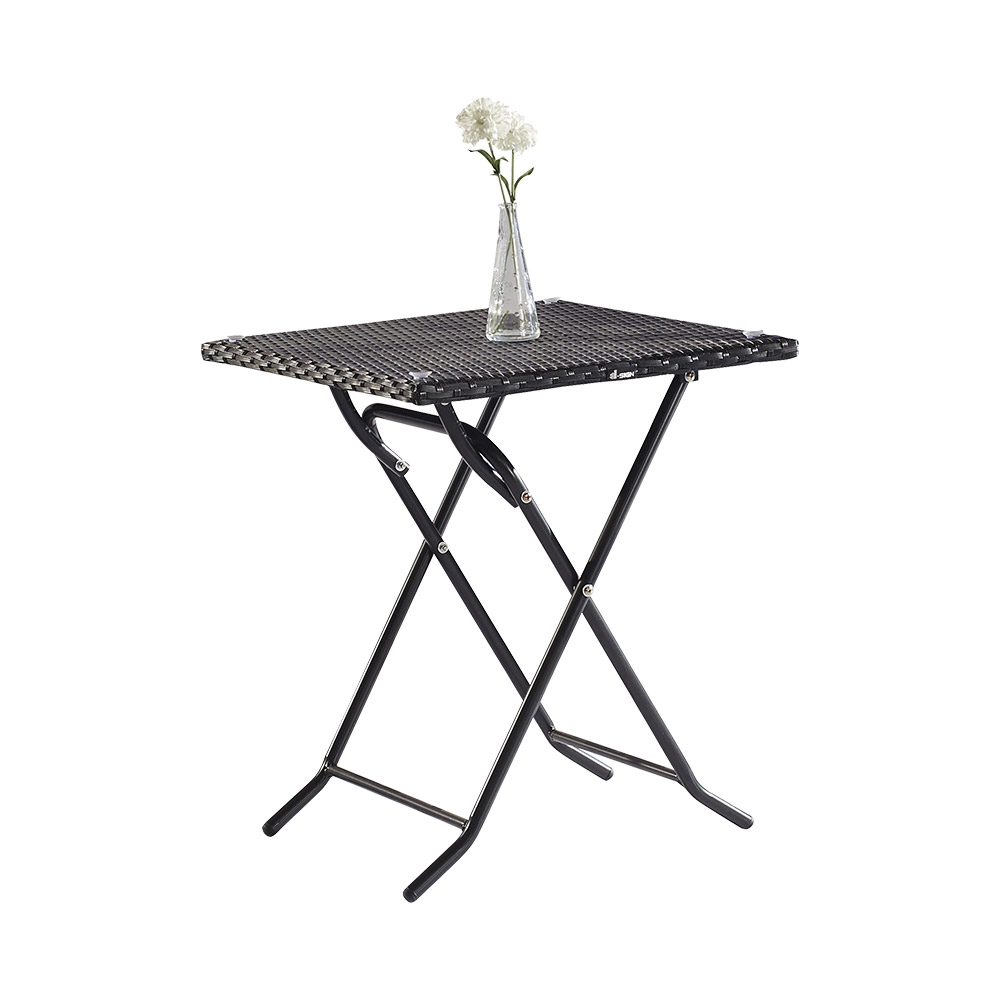 According to Lan Tingju leisure outdoor furniture, the new generation of young people are more willing to pursue a leisure lifestyle. In the future, outdoor furniture in our country will develop in the direction of intensive color, multi-functional combination and light shape. It is believed that many people can see a set of folding patio table and chair furnishings in many leisure outdoor places, which provides great convenience for people. And planting folding patio table and chairs, has already been integrated into daily life, can also be seen in the home interior! I believe that the future demand will be greater!