Coronal chairs are used as outdoor chairs patio dining sets
Views:1 Author:Site Editor Publish Time: 2019-07-05 Origin:Site
Coronal chairs are used as outdoor chairs patio dining sets
Corona chair is also called centipede chair, because its shape is similar to centipede chair, it can be used as indoor comfortable leisure chair,
also be placed on the balcony or terrace as outdoor chair patio dining sets.
Corona chair was designed in 1964. Since its birth, this outdoor chair patio dining sets has been widely used in various fashion topics, movies and music videos, and has become the darling of the times. Corona Chair appeared as the seat of European heads of state at the EU summit held in Copenhagen in December 2002. In this way, the chair is more domineering than the chair. After all, the corona chair is used by European heads of state.
The design inspiration of the coronal chair is generally described in two ways. One is that the inspiration comes from the delayed photography of a lunar eclipse and the corona around it; the other is that it is inspired by the shape of the human spine. Individuals prefer the first one, because the product name Corona chair, which means "corona", conforms to European naming habits.
Coronal chair hardware is 304 solid stainless steel, generally for wire drawing effect, durable. The four suspended cushions that support the human body can be made of leather or cloth according to each person's preference, with multiple colors. In addition, it can be used with foot pedals, and it is also very unique as an outdoor chair patio dining sets.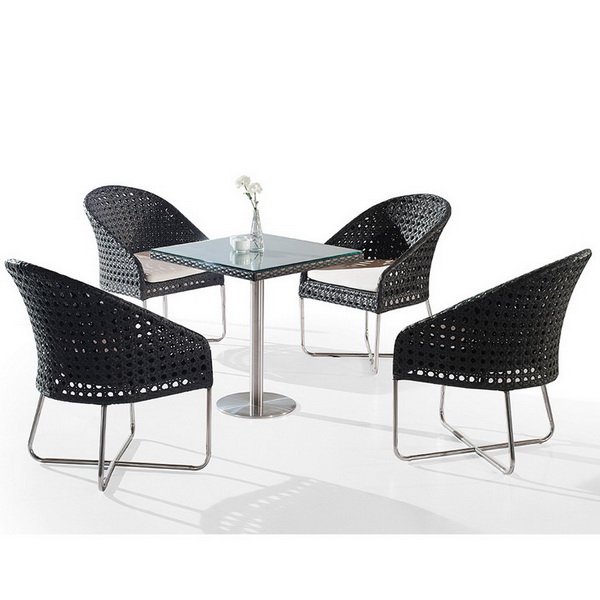 patio dining sets
outdoor dining sets
patio dining sets clearance
patio dining sets on sale
outdoor patio dining sets
patio dining sets with umbrella
patio furniture dining sets
wicker patio dining sets
outdoor dining sets on sale
cheap patio dining sets