Collocation skills of outdoor rattan table and chairs
Views:5 Author:Site Editor Publish Time: 2020-01-09 Origin:Site
Outdoor rattan table and chairs are used a lot, but do you know? There are requirements for the height difference between the chair surface and the desktop, which is generally about 30 ~ 35cm. If the table has drawers, there should be more height difference to ensure that the space between the table and the chair can accommodate the space of the lower legs.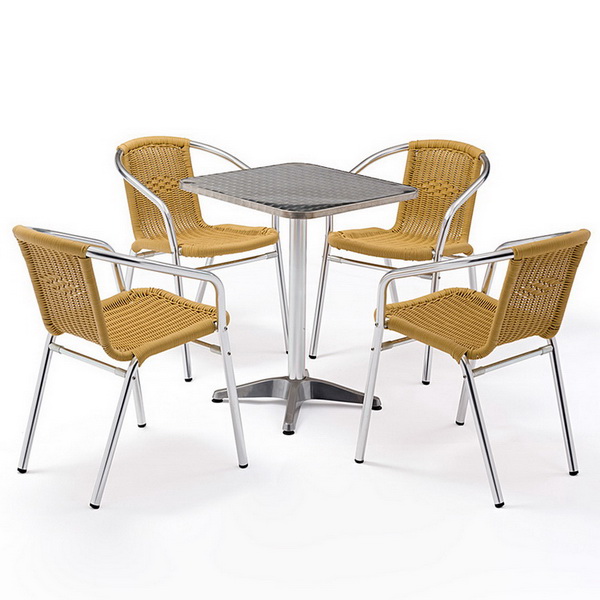 The proportion, shape, color and material of the chair shall conform to the decoration of the living room environment and the style of other furniture. Tables and chairs are usually sold together. Generally speaking, rattan table and chairs are loved by most young people.
Rattan furniture exudes the atmosphere of leisure, fashion and high-end. Whether it's for home use or in a coffee shop, club or villa, it can send out different styles, and only rattan furniture can control various occasions. DuPont anti splashing cloth is selected as the upholstery of chair. It's perfect for any style of table.
Owners with collection preferences can try to match several different styles of chairs. Modern interior design style tolerance is relatively large, can embellish many or classic or trendy designer chair.
In addition to the height ratio between outdoor rattan table and chairs, the indoor requirements are actually the same. Only when the height is reasonable, can you sit more comfortably! If the chair is too high, you will be tired after sitting for a long time.