Cleaning of outdoor patio chairs and other outdoor furniture
Views:0 Author:Site Editor Publish Time: 2019-05-21 Origin:Site
Cleaning of outdoor patio chairs and other outdoor furniture
For outdoor patio chairs and other outdoor furniture and other general products, the daily care methods are as follows:
(1) Use chicken feather sweep to remove the dust on the surface of the product, or use wind or air to blow off the dust.
(2) Gently wipe along with a towel or soft cotton lint.
If outdoor patio chairs are made of cloth, dermis and imitation leather, the cleaning and routine nursing methods are as follows:
(1) Cleaning method of cloth dirt: required materials: omnipotent water white soft towel or white cotton lint (about 0.1m2/block). 3. Cleaning procedures:
(1) Wet a towel or white cotton cloth and twist it to dry it until it does not drip; (2) Spray proper amount of omnipotent water on the towel; (3) wipe the stained area with a towel, not too hard. After the first cleaning, observe the effect after drying, if not, it can be repeated for two to three times; (4) If the clean area is obviously compared with the unclean area, it can be cleaned at the same time.
For outdoor patio chairs and other outdoor furniture cleaning precautions are as follows:
(1) Generally, it will be dried naturally in 30 minutes. If it is very urgent, it can be dried by electric drier and cold air, but not by hot air.
(2) Do not wet towels, so as to avoid water droplets penetrating into sponges or cloth boards, easy to mildew, swell and smell;
(3) The wiping strength of different series of fabrics is different, especially 800 series, please pay special attention to it.
(4) When one of the towels is dirty, please clean it with a spare towel.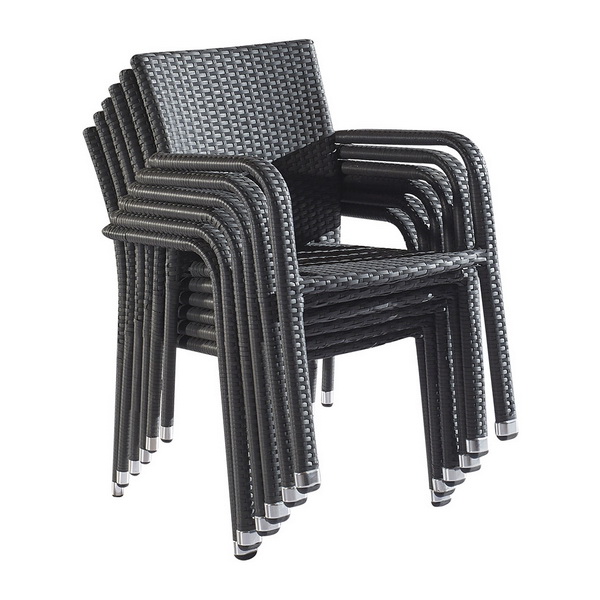 patio chairs
outdoor patio chairs
wicker patio chairs
target patio chairs
metal patio chairs
stackable patio chairs
cheap patio chairs
patio chairs on sale
aluminum patio chairs
black patio chairs