Cleaning and Maintenance of Outdoor Table and Chair
Views:0 Author:Site Editor Publish Time: 2019-02-04 Origin:Site
Cleaning and Maintenance of Outdoor Table and Chair
The outdoor table and chair of recreational cast aluminium are made from the original ingot by high temperature die-casting, casting, spraying, high temperature baking paint and other repeated processes. Therefore, as one of the most important materials of outdoor furniture products, cast aluminium has many advantages, such as durability, anti-corrosion, anti-rust, lightweight and so on. Therefore, it is widely used by major manufacturers at home and abroad.
When cleaning the outdoor table and chair of cast aluminium, first of all, clean the whole table and chair with a clean supermarket cloth. As the surface of cast aluminium tables and chairs is generally sprayed with a uniform coating of anti-corrosion and anti-rust paint, as an auxiliary layer of protection and beautification, so you can clean them more easily.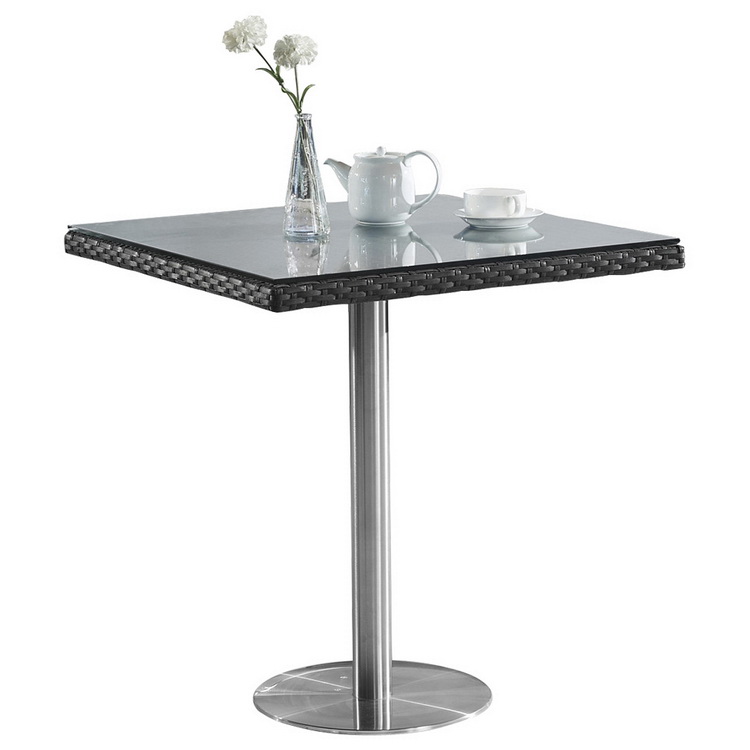 After cleaning and drying the outdoor table and chair made of cast aluminium, it is necessary to carefully check whether there are any wear and tear on the table or chair body. If the phenomenon of paint dropping occurs, it needs to be repaired immediately. It is recommended that you go to the regular outdoor furniture store to buy rust-proof paint. If cracks occur, especially at the joints of components, it is recommended that you consider the safety of your family and buy new cast aluminum tables and chairs as replacement immediately. At the same time, you should also pay attention to whether the outdoor cast aluminium furniture parts are complete and the installation is reliable. For example, whether the foot pads with adjustable height at the bottom and foot of tables and chairs are still in existence, and whether the screw, nut, spring pad and other small parts equipped at each joint are rusted or loosened over time, etc.