Clean Maintenance Method of Hanging Chair Made of Bamboo and Rattan
Views:6 Author:Site Editor Publish Time: 2019-06-09 Origin:Site
Clean Maintenance Method of Hanging Chair Made of Bamboo and Rattan
The hanging chair made of bamboo and rattan can absorb a certain amount of water, but if it absorbs excessive water, it will become soft, loose and flat. Therefore, when bamboo and rattan furniture is damp, be careful not to let its knitting shape distort, so that after drying, it will shrink to its original size.
Cleaning rattan hanging chair is not troublesome, but slowly can also cultivate self-cultivation. A soft brush can be used to remove dust from the mesh from the inside to the outside. If the stain is too heavy, it can be wiped out with detergent. Vegetable oil and soap are the best detergents for cleaning rattan furniture. Finally, dry it again. If it's a white rattan chair, you need to put a little vinegar on it to neutralize it with detergent to prevent discoloration. Use a brush to dip in baking soda water and brush the rattan chair lightly. It can also remove dirt.
Bamboo and rattan hanging chair is used for a long time, if there is fouling, it is best to scrub with salt water, not only to decontaminate, but also to make rattan soft and elastic.
All rattan furniture is the most taboo placed next to the heating, its bonding parts will dry due to heat, avoid direct sunlight, in order to prevent rattan fading and drying. Using tools at hand, such as wickers and toothbrushes, or paint brushes, you can cut the hard hair half of the paint brush into a small brush. The latter two are like a nail brush. The former, like a pencil pin, can be sharpened in a pencil sharpener to remove dirt from rattan furniture.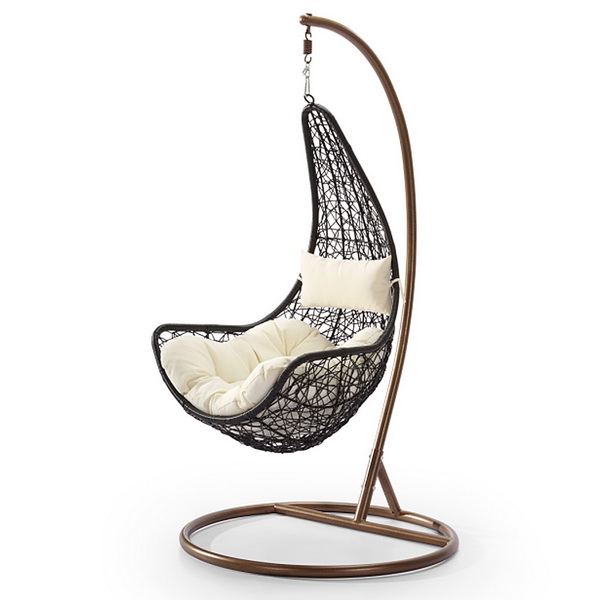 hanging chair
outdoor hanging chair
hanging chair with stand
double hanging chair
cane hanging chair
outdoor hanging chair with stand
hanging chairs for sale
round hanging chair
modern hanging chair
black hanging chair