Choice of recreational rattan sun loungers
Views:0 Author:Site Editor Publish Time: 2019-07-04 Origin:Site
Choice of recreational rattan sun loungers
Comfortable and fashionable sun loungers gradually enter the bedroom or balcony of everyone. If there is room at home, then it is not the best choice to leave a day's fatigue to put a sun loungers on the balcony, living room or bedroom and rest on it in the spare time. Then, for the choice of sun loungers, you can refer to the following:
1. Don't choose chairs with too high seats, because too high seats will lead to legs hanging, which will not only lead to leg muscle can not relax, but also back muscle is in a tense state, can not achieve the effect of relaxing legs. The recreational recreational chair with too low seat surface is also not good, because when the seat surface is too low to the knee angle, the pressure is too concentrated in the abdomen, which can cause a sense of oppression.
2. On a more formal occasion, people's sitting posture is very straight. At this time, many people like to sit in the shallower position in front of the chair. But if you are at home, you may sit deeper when you are relaxed, and the whole person seems to fall into a chair.
3. The reclining chair in the bedroom should be chosen according to the decorative style of the bedroom when choosing and purchasing. Only in this way can the whole bedroom be well coordinated and make the bedroom more warm and comfortable.
In fact, when choosing a reclining chair or other chair, the operation is very simple. You just need to lie down in person and feel comfortable. Enjoy a comfortable and leisure life, starting with the purchase of a leisure chair.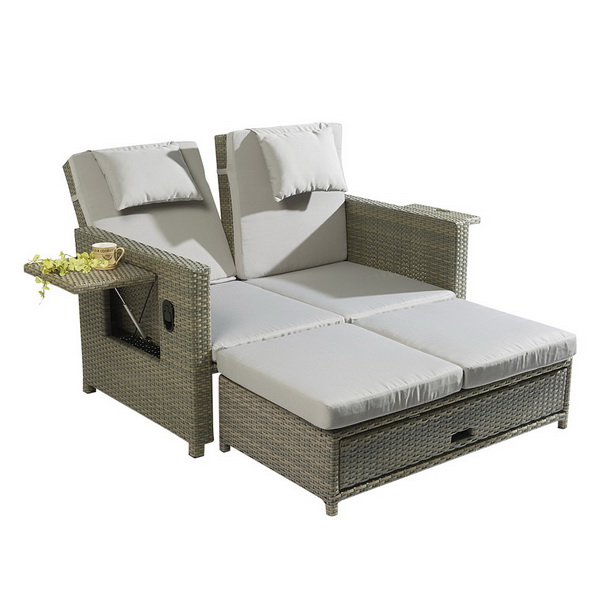 sun loungers
rattan sun lounger
cheap sun loungers
folding sun loungers
garden sun loungers
sun loungers homebase
reclining sun lounger
the range sun loungers
plastic sun lounger
sun loungers for sale