Choice of patio chairs and tables with rattan knitting
Views:0 Author:Site Editor Publish Time: 2019-02-05 Origin:Site
Choice of patio chairs and tables with rattan knitting
In the modern catering industry, many people like to use patio chairs and tables, and there are many choices. For example, plastic wooden catering tables and chairs are suitable for many leisure places such as coffee shops, milk tea shops, cold drinks shops, commercial streets, catering shops; rattan catering tables and chairs are suitable for relatively high-end or quiet places such as western restaurants; and solid wooden catering tables and chairs are more suitable for barbecue, wine and other leisure places. Recreational restaurants such as bar. Today I will only focus on the choice of rattan catering furniture: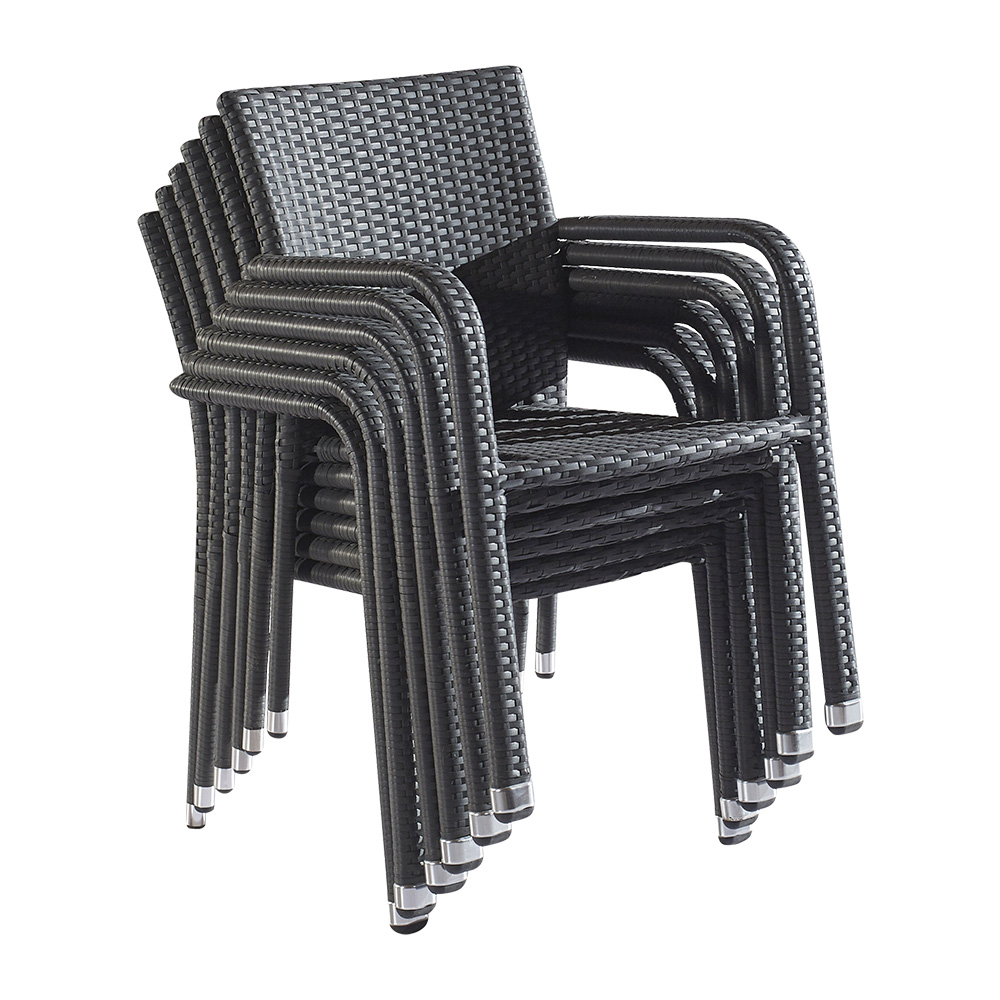 1. The rattan patio chairs and tables are the most comfortable. Their height should match the height of the dining table and the height of the users. Usually, the distance between the chair seat and the table surface is 28-30 centimeters; for the convenience of users, the distance between the seat and the bottom of the table is at least 17 centimeters. Generally speaking, sitting in a chair with arms on the table is the right height if you can easily put them on the table without feeling your shoulders hunched.
2. The size of rattan outdoor tables and chairs depends on the spatial scale of the restaurant. If the space is large enough, large armchairs should be used, while small dining chairs are more suitable for small space.
3.In addition to the matching of rattan patio chairs and rattan outdoor tables, consumers should pay special attention to whether the lines of the back of the chair are graceful, smooth and safe when choosing and purchasing. These points can be inspected by looking at and sitting on trial.