Choice of outdoor sunbed
Views:0 Author:Site Editor Publish Time: 2019-02-23 Origin:Site
Choice of outdoor sunbed
outdoor sunbed is also called loungers chair, leisure chair, etc. Its predecessor appeared as early as the Qing Dynasty in China, but the design at that time was not so modern, and now, its design has been very diverse, greatly improving the comfort and appreciation.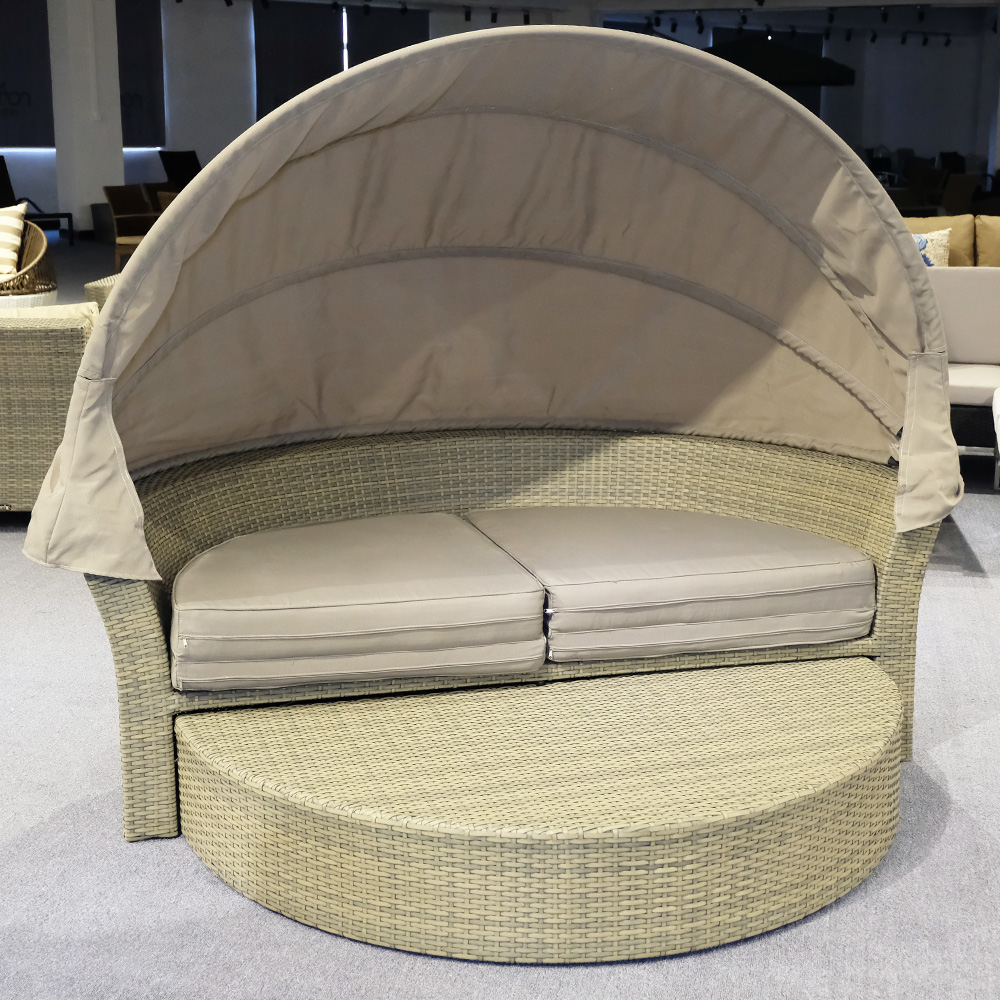 Now, the outdoor sunbed beside the swimming pool are mostly made of plastic or braided rattan. The plastic materials are usually foldable and portable. The braided rattan materials have more shapes and are not afraid of water. The main thing is that the beds are flexible and comfortable.
Woven rattan outdoor furniture style design is also very many, easy to clean, can withstand 120 degrees of high temperature, unlike wood, easy to be scratched, no peeling, easy maintenance. And also has the advantage of affordable price, outdoor furniture is the preferred material. In addition, outdoor furniture made of aluminium alloy has many choices. It's not as heavy as iron, and it's not rusty and easy to oxidize. It's also a good choice. However, for outdoor sunbed, most of them only use aluminum alloy on the frame, wrapped with cloth or braided rattan. At present, most of our manufacturers are not only able to easily produce outdoor furniture of normal specifications, but also able to accept special customization. They have reached a high quality level in terms of material, quality and price. They are good channel exporters.