Choice of outdoor sofa in patio garden
Views:0 Author:Site Editor Publish Time: 2019-09-25 Origin:Site
Choice of outdoor sofa in patio garden
Courtyard terrace garden is the outdoor space we all yearn for. Whenever we see pictures of other beautiful courtyard cases, many people will pay attention to the furniture in the courtyard, because a suitable outdoor sofa can not only beautify the environment in the courtyard, but also let oneself have a warm after a busy day's work. Warm and comfortable relaxation.
When choosing outdoor sofa, we should pay attention to the style of the courtyard to match, as well as the choice of material. Wood is generally dominated by trees, walnuts, etc., this material has a good compressive capacity. For those who are placed in the courtyard, it is better to brush another layer of waterproof paint in order to better resist the weather devastation over the years. And the furniture made of Teslin material is very suitable for outdoor use. It uses composite yarn which is ageing resistant and anti-ultraviolet radiation, can be vapor pressure and dry cleaning, and is water, tear resistance and wear resistance.
Beautiful outdoor sofas are usually made of the same material as seats. Many fashionable rest areas can be created by using the combination of sofas and seats. It is better to build a glass ceiling, or a glass flower room, to do a good job of deformation and fading psychological preparation. There is also a hanging chair usually belongs to a kind of interesting furniture appeared outdoors, of course, it can also create a good overall outdoor style, can play a finishing point effect. This kind of hanging chair is more suitable for the courtyard with children at home, and can create a very good amusement park for children.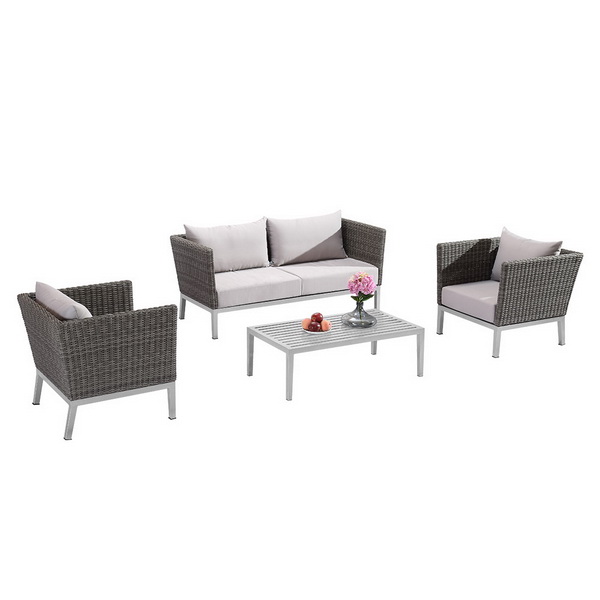 outdoor sofa
outdoor sofa set
outdoor sectional sofa
outdoor corner sofa
rattan outdoor sofa
outdoor sofa sale
outdoor sofa bed
3 seater outdoor sofa
cheap outdoor sofa
outdoor sofas uk