Choice of outdoor bistro table and chairs in villas
Views:0 Author:Site Editor Publish Time: 2019-08-01 Origin:Site
Choice of outdoor bistro table and chairs in villas
People's modern living space continues to extend outward. Outdoor furniture provides more choices for people in repeated reforms and innovations. In order to show the concept of leisure and relaxation of outdoor furniture, furniture designers tend to develop the design innovation of outdoor furniture with interest.
For people who own villas, they hope that their villa outdoor space can be comfortable and leisure. In order to meet the needs of different owners, we should pay attention to several points: 1. practicability; a good outdoor furniture needs comfort, convenience and convenience. All three are indispensable. Leisure pastoral life is more and more desired by everyone. Wild furniture will become more and more popular, and more innovative furniture will be constantly introduced into the market; 2. Privacy; Home yard is also a part of the home, and the protection of the safety and privacy of the host family is also very important; 3. Appreciation; Villa outdoor venues are mostly venues for family gatherings and friends gatherings of the host family, shopping. The furniture is beautiful in color and innovative in shape, which can add more interest. Rattan outdoor bistro table and chairs are more suitable for long-term outdoor use.
Combining the concept of sustainable development to research and design, find a suitable point from low-carbon environmental protection life and green slow life, let modern life return to nature. Apart from enjoying leisure on the outdoor bistro table and chairs, rattan-weaving can also get friends together on weekends. It's also good to have a cup of chat or a barbecue in the villa garden.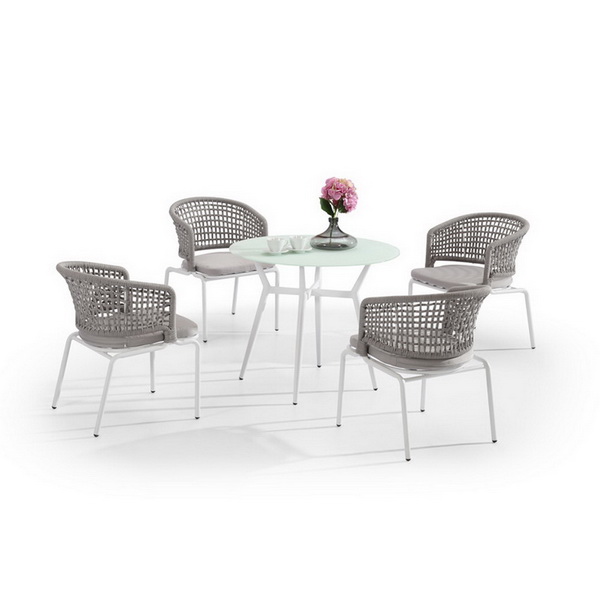 bistro table and chairs
outdoor bistro table and chairs
round patio table and chairs
round garden table and chairs
small garden table and chairs
outdoor round table and chairs
metal garden table and chairs
outdoor cafe table and chairs
garden bistro table and chairs
metal bistro table and chairs