Choice of color for bedroom rattan sofa
Views:0 Author:Site Editor Publish Time: 2019-10-09 Origin:Site
Choice of color for bedroom rattan sofa
Leisure rattan furniture products are dazzling, colorful colors are even more crowded, for indoor rattan sofa color choice, what color is more suitable for their home decoration style?
This is about the choice of the color of the bedroom rattan sofa.
1. If you have enough light in your room and more than 12 square meters, and are conservative in mind, you can choose dark leisure furniture, with beige pillows, solemn and dignified, which is suitable for family choice with cultural flavor.
2. If the room light is general or the room is less than or equal to 12 square meters, you can choose light-colored rattan furniture series, which can make the room look larger, suitable for white-collar workers, office workers or people with compact schedules, because light-colored Department has a refreshing feeling.
3. The color between dark and light is suitable for all size rooms, especially for large rooms with insufficient light or small rooms with excessive light. Room often sunshine, choose green, blue vine-like furniture for the best.
The reason why many people choose to use Kang and leisure rattan furniture is to value their ecology and feel the breath of nature at home, so choosing the right way is what many of us think.
Fresh and natural recreational rattan sofa is more and more respected by modern people. White rattan surface and leisurely shape make people feel more comfortable in such a simple and uncomplicated room.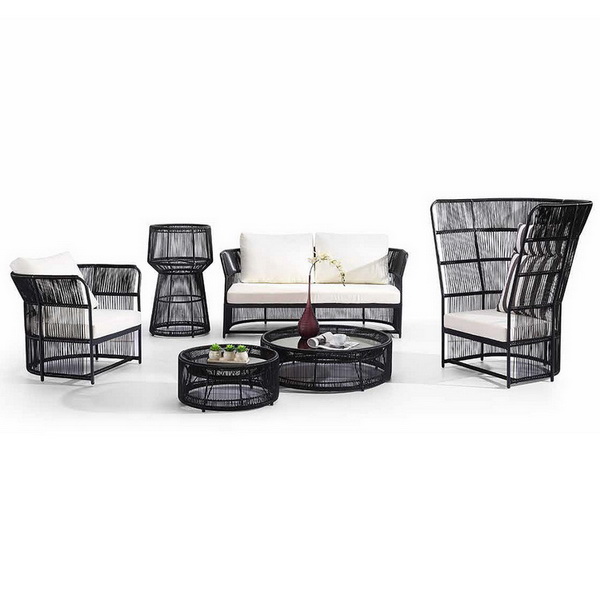 rattan sofa
rattan corner sofa
rattan sofa set
rattan sofa outdoor
rattan sofa sale
rattan sofa bed
rattan sofa garden furniture
cheap rattan sofa
rattan sofa with storage
modern rattan sofa