Choice of aluminium bistro set and tables
Views:0 Author:Site Editor Publish Time: 2019-04-22 Origin:Site
Choice of aluminium bistro set and tables
The Cafe pays great attention to mood and atmosphere. Everyone who chooses to eat in a cafe is a person who values the quality of life and pursues romance. Therefore, special attention should be paid to the layout and decoration of cafes. Only by creating an elegant dining environment can consumers be willing to pay a high price for life here. So how should we choose aluminium bistro set and what should we pay attention to?
First, as the owner of coffee, you should position the restaurant as consumption. Then choose the aluminium bistro set that match the restaurant according to your location. But if the tables and chairs customers eat are very cheap plastic products, it will definitely give customers a great discount to the atmosphere of coffee, even without any idea. As a coffee owner, you must be willing to invest in order to get a return.
Secondly, when choosing aluminium bistro set , we should pay attention to the romantic and warm atmosphere. Many customers who choose to eat in cafes are young couples. Red wine, steak and candlelight dinner are the criteria for dating. At that time, if the restaurant could provide comfortable, high-end desk and chair facilities, it would certainly increase the number of couples dating.
Finally, we should try our best to choose some furniture produced by big brands. This kind of furniture is safer in use and will last longer, or choose furniture produced by high-quality manufacturers.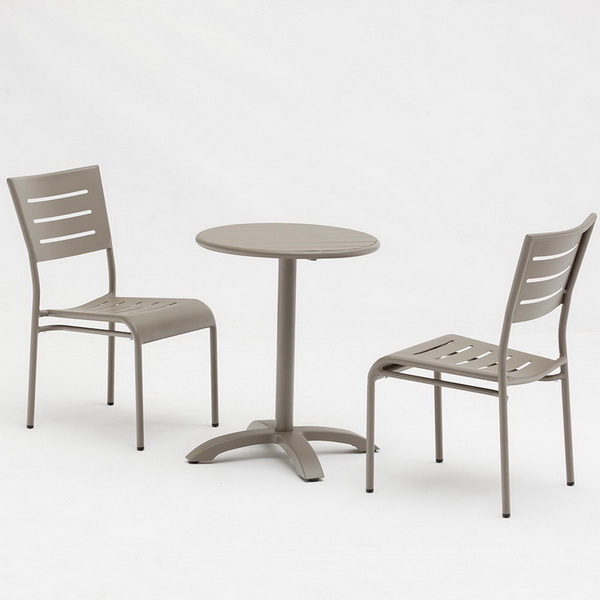 aluminium bistro set
aluminium patio set
aluminium garden set
aluminium outdoor dining set
aluminum patio table and chairs
aluminium garden furniture sets
metal patio table set
aluminum outdoor furniture set
aluminum garden table and chairs
aluminum outdoor table and chairs