Choice of Garden Table
Views:1 Author:Site Editor Publish Time: 2019-08-05 Origin:Site
Choice of Garden Table
Qingxinteng garden table can absolutely increase people's appetite. Buy a set of tables and chairs as soon as possible. For your restaurant full of personality and appetite, you should choose a set of tables and chairs with space and decoration.
Brown or black vine-like garden table circular lines are simple and smooth, the table uses full rattan weaving and tempered glass, with 50*50*50 aluminium square tube design lines, rigid and gentle and appropriate collision, let it blossom a self-contained taste, giving people a avant-garde, unconstrained feeling. This is a very suitable table for modern Nordic style home.
Teak garden table , with fresh and natural tone, the overall appearance is simple and bright. With its flexibility of flexibility, this table is more suitable for small and medium-sized families. When not in use, it can be retracted and occupied less space. When there are more people, it can be opened to accommodate more diners. It is more practical. For small-sized restaurants, it is still very suitable, if you have the idea, you can even use this small design to create a warm restaurant of your own.
There are many shapes of the table. The following square, round and rectangular tables are the main shapes, and some special-shaped tables fully reflect the creative talent and sense of the times of the design, which are welcomed by the younger generation. Dining tables of various shapes are also made of various materials, which are very rich.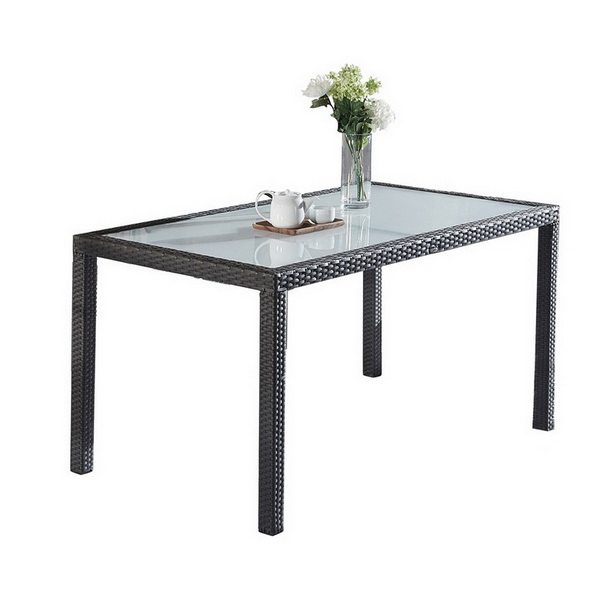 garden table
plastic garden table
metal garden table
cheap garden table
long outdoor table
outdoor garden table
garden table sale
black garden table
garden table restaurant
wicker garden table