Chinese style outdoor garden table
Views:0 Author:Site Editor Publish Time: 2019-03-15 Origin:Site
Chinese style outdoor garden table
The overall structure of Chinese concept neoclassical furniture adopts high-quality wood and exquisite craftsmanship technology, stressing integrity, atmosphere, balance, elegant and solemn product style, exquisite and elegant red walnut wood frame tone, calm and noble, which not only fully reflects the simplicity and nature of natural materials, but also enables you to feel elegant, elegant, simple and ancient artistic charm, showing strong China everywhere. Cultural complex. At present, some designers have integrated Chinese style furniture design into the design of outdoor garden tables and chairs.
The elegance and unique cultural connotations of Chinese furniture bring a relaxed and classical romance to home life. An ancient book, a light and several blue-and-white porcelain tea cups make people feel heartbeat when they read at night with red sleeves. This is also the reason why people are more and more fond of Chinese furniture. Chinese concept outdoor tables and other products have burst into the market, with a strong Chinese complex sweeping across the whole city, which has been sought after by many consumers.
Chinese concept outdoor garden tables are exquisite and unique, giving people a simple and moist feeling. Walking into the study with Chinese classical atmosphere, there is always a deep sense of fragrance in the courtyard. The simple and elegant furniture, exquisite sculpture, the touch of time and the integration of popularity, together with the calligraphy and ink painting on the wall, is an inextricably strong classical taste.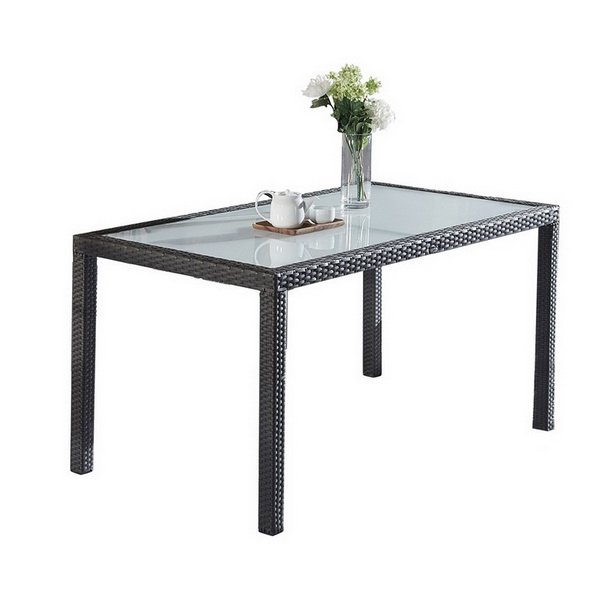 garden table
plastic garden table
metal garden table
cheap garden table
long outdoor table
outdoor garden table
garden table sale
black garden table
garden table restaurant
wicker garden table