Characteristics of Solid Wood Outdoor Chairs
Views:0 Author:Site Editor Publish Time: 2019-03-10 Origin:Site
Characteristics of Solid Wood Outdoor Chairs
Solid wood outdoor chairs, as the name implies, are made of solid wood. Its prominent feature is to make full use of the natural shape of solid wood, give full play to human wisdom, and make a practical, decorative, collection value and one of the special products.
With the development of the times, solid wood outdoor chair has its unique charm, which integrates practicality, art, appreciation and collection. It is deeply loved by celebrities and Elegants in the world of collecting and is a new favorite in the world of collecting.
Solid wood outdoor chairs have the following characteristics:
1. The particularity and preciousness of timber: generally, they are superior trees and superior species (because they have to be resistant to soaking, moisture, insect disturbance and deformation, have a certain degree of hardness and toughness, clear and beautiful color and wood grain, so they generally choose precious roots).
2. The perfect combination of nature and craft, the advantages of melting wood carving.
3. Unable to synthesize, imitate.
However, outdoor furniture made of solid wood is relatively expensive, and can not prevent the sun and rain outside, so generally this kind of outdoor table will be placed on the balcony or in the balcony with shelter, and very few people will put them directly in the courtyard. In addition, there are also some wood-proof materials which can replace solid wood. It is cheaper to make outdoor furniture. They can be directly placed outdoors, which is more convenient.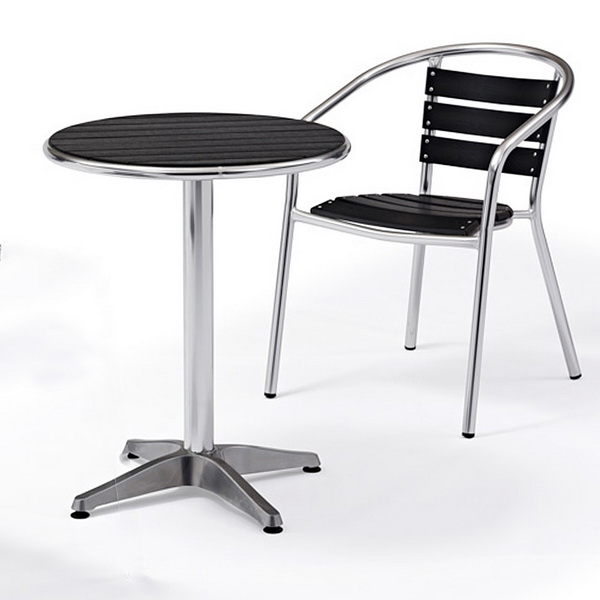 wooden garden furniture
wooden outdoor furniture
wooden garden table and chairs
wooden outdoor table and chairs
plastic outdoor table and chairs
outdoor table and chairs for sale
aluminum table and chairs
wooden garden table chairs
wooden garden table and bench set
bistro table chairs indoor