Characteristic introduction of sun loungers
Views:6 Author:Site Editor Publish Time: 2019-07-19 Origin:Site
Characteristic introduction of sun loungers
Sun loungers, also known as beach chair, recreational chair and folding chair, has supporting feet under the four ends of the preset chair cushion. Its characteristics are that three ends of the chair cushion extend upward with connecting pillars, and a chair back is connected at the top of the connecting pillars on the back side, and the armrests on both sides of the chair back are exactly in line with the connecting pillars on both sides of the chair cushion. With this connection, the sun loungers forms a structure with two ride ends, which makes the ride more comfortable and the center of gravity more stable.
Different sun loungers are made of different materials, such as plastic sun loungers and canvas sun loungers. The sun loungers made of waterproof Oxford cloth is waterproof and affordable. It has the following characteristics:
1. After contraction, it is small in size and easy to carry.
2. The whole design is based on engineering mechanics, so that all points are evenly loaded.
3. Fasteners are made of ABS engineering plastics, which are strong and wear-resistant.
4. The design of bracket makes full use of the principle of triangular stability to make the whole table stable and unstable.
5. The bed surface is slightly concave, which makes the body uniformly stressed, comfortable and relaxed; the head of the bed is slightly high to ensure that the head blood pressure is normal;
6. Oxford fabrics with double PU coating have good wear resistance, aging resistance and tear resistance, good waterproof performance, fully considering the characteristics of outdoor applications;
7. Bedside has protective belt, safer, cloth bag packaging, 1 meter long (large), easy to carry.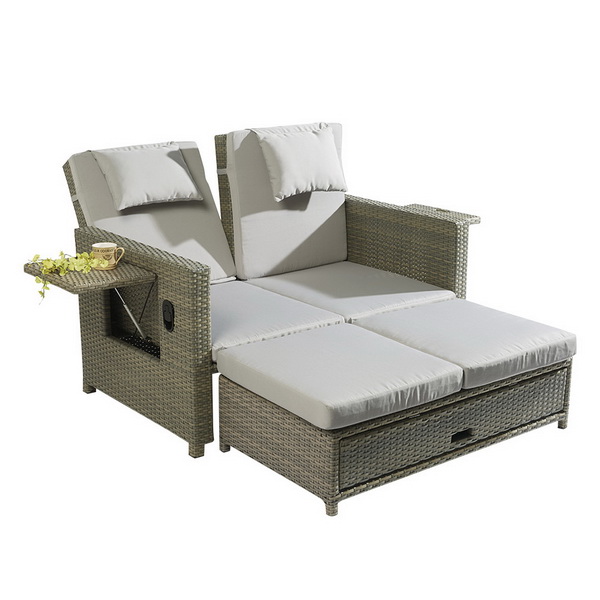 sun loungers
rattan sun lounger
cheap sun loungers
folding sun loungers
garden sun loungers
sun loungers homebase
reclining sun lounger
the range sun loungers
plastic sun lounger
sun loungers for sale