Cautions for folding patio chairs
Views:1 Author:Site Editor Publish Time: 2019-03-13 Origin:Site
Cautions for folding patio chairs
Outdoor furniture includes outdoor folding patio chairs The main place they are placed is outdoors. They should accept various outdoor environments. Therefore, they should pay attention to some matters. Here is a brief introduction.
1. Material is more important than appearance: The material of outdoor folding patio chairs is very important, which determines the future maintenance and use time. Aluminum and resin are the easiest to handle, while rattan or wood furniture requires regular maintenance.
2. In addition to material, comfort is also very important: even if some outdoor folding patio chairs do not use cushions, they can also customize their own, pay attention to the choice of waterproof fabrics. The angle of the reclining chair must be adjustable to meet the different comfort needs of the whole family.
3. Pay attention to accommodation space: If outdoor furniture is placed on balconies or balconies and other small space areas, to ensure that they have a certain accommodation space. Folding style saves most space, but also pay attention to some styles that can be suitable for indoor and outdoor use at the same time, so that furniture can be double used, but also save a large budget.
4. Outdoor folding patio chairs are most practical with tea tables: if you often have family gatherings, try to unify the layout here with the interior. Chairs or sofas with tea table, more practical than table layout. If you have a large courtyard, you need a traditional dining area. You need more chair cushions and cushions on the dining chairs to increase comfort.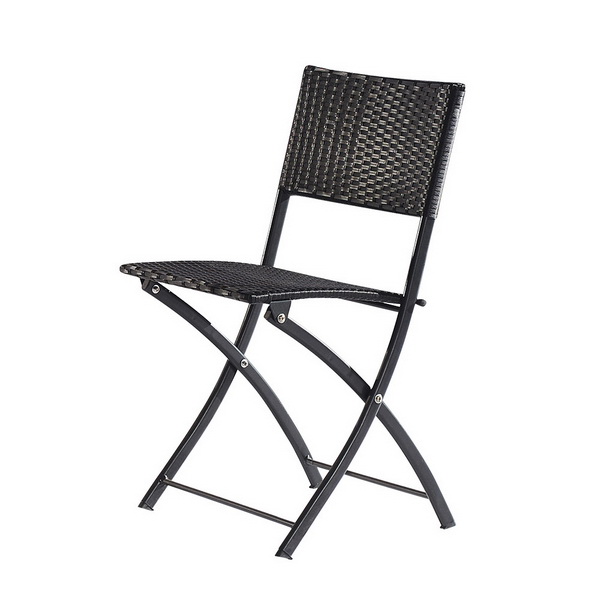 folding patio chairs
folding garden chairs
outside folding chairs
folding bistro chairs
wicker folding chairs
metal folding garden chairs
outdoor patio folding chairs
metal folding bistro chairs
cheap folding garden chairs
outdoor folding bistro chairs