Cautions for Iron Art Outdoor Dining Chairs
Views:2 Author:Site Editor Publish Time: 2019-03-16 Origin:Site
Cautions for Iron Art Outdoor Dining Chairs
How to maintain the outdoor dining chairs of Tieyi? The following is an explanation for you:
1. Care should be taken when handling, and the position should be stable, so that the furniture legs are smooth, shaking easily deformed furniture, there are places to be placed as far as possible will not be touched by hard objects, in order to avoid affecting the life of furniture.
2. Clean dust removal is often the dust on the clean surface of iron furniture. When cleaning, pure cotton knitted fabric should be used as a cloth, while soft wool brush should be used when cleaning dust in depression areas.
3. Chemical agents with acidity and alkalinity have corrosive effect on the iron part of outdoor dining chairs. These iron furniture should be kept away from acid and alkali articles. If they are improperly stained with acid or alkaline articles, they should be washed with water in time and then wiped with cotton cloth.
4. Long-term sunshine can discolor or peel off the paint layer of iron furniture, and make the inner metal oxidize and deteriorate. Therefore, iron furniture should avoid direct sunlight.
5. Iron furniture is easy to rust metals and peel off coatings in wet environment, so the place should be dry. When furniture is cleaned, do not wash it directly with water at ordinary times, just wipe it with wet cloth.
6. If the outdoor dining chair of Tieyi is rusty, don't grind it with sandpaper immediately. If the position is small, it can be wiped clean by cotton cloth with oil. If the rust is large, please ask the technicians concerned to repair it more professionally, so that the service life of Tieyi furniture is longer.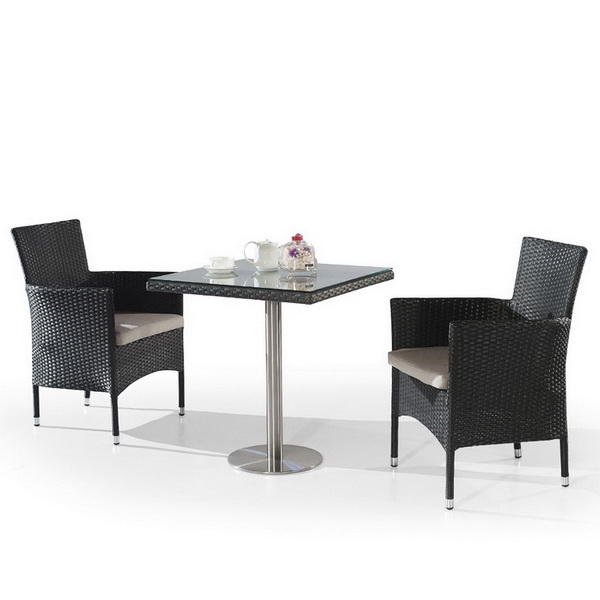 outdoor dining chairs
plastic garden chairs
round wicker chair
outdoor bistro chairs
cheap garden chairs
outdoor wicker dining chairs
modern outdoor chairs
comfy outdoor chair
high back wicker chair
weave chair