Brief Introduction of Three Material of Outdoor Patio Sofa
Views:0 Author:Site Editor Publish Time: 2019-04-12 Origin:Site
Brief Introduction of Three Material of Outdoor Patio Sofa
The material of outdoor patio sofa has many choices. The following is a brief introduction to the commonly used material:
1. Wood: In general, wood with high oil content, such as Chinese fir, pine, teak, etc., must be preserved, and the production process is also important, because long-term exposure, deformation is inevitable. If the craftsmanship is not up to standard, the furniture will probably fall apart because of poor tenons or incorrect expansion coefficient. In addition, wooden outdoor furniture needs to be maintained with wood oil or paint frequently.
2. Plastic materials with high plasticity and various design styles do not affect the anti-corrosion effect of sunscreen. With the shortage of wood resources, more and more wood-like products are widely used, such as plastic wood, plastic wood, PVC, PE rattan, etc. With the improvement of technology, these plastic products have stronger weatherability, non-decay, non-color, anti-aging, non-moth, and most of them are processed with recycled plastics, which has made a great contribution to environmental protection. The outdoor patio sofa made of PE vine is especially popular.
3. Metal materials are generally made of all aluminium. Compared with wooden outdoor furniture, metal material is durable. Aluminum or waterproof alloy material is the best, but attention should be paid to prevent impact.
To sum up, the design of outdoor patio sofa should not only take into account people's feelings, but also take into account the characteristics of function and material. Its design purpose is to achieve the best experience in the use of outdoor furniture.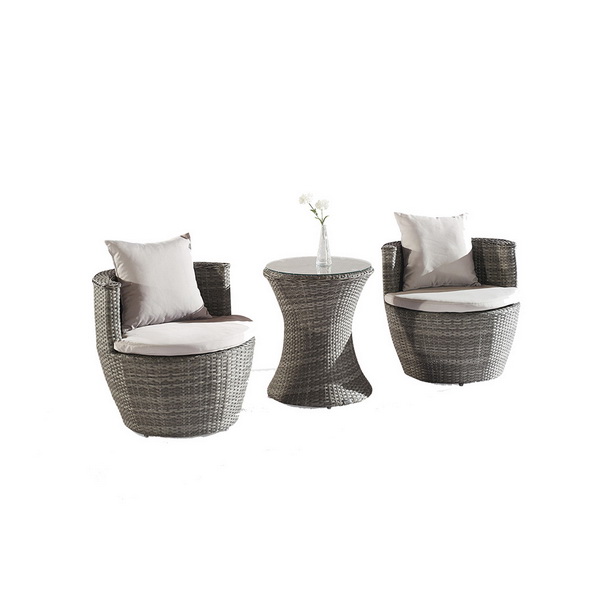 patio sofa
patio sofa set
rattan garden corner sofa
rattan corner sofa set
rattan corner sofa cheap
outdoor patio furniture sectional
round patio sofa
outdoor patio sofa set
metal patio sofa
small patio sofa