Benefits of outdoor bdaybed
Views:3 Author:Site Editor Publish Time: 2019-02-21 Origin:Site
Benefits of outdoor bdaybed
In the afternoon, the sunshine flowed around. Afternoon sunshine is very warm, want to enjoy a rare quiet alone, move an outdoor daybedto the courtyard, or lie or sit, completely relaxed and comfortable afternoon time. For those who like to be quiet and alone, an outdoor daybed or hammock with special shape, full lines and ergonomics should be the most appropriate.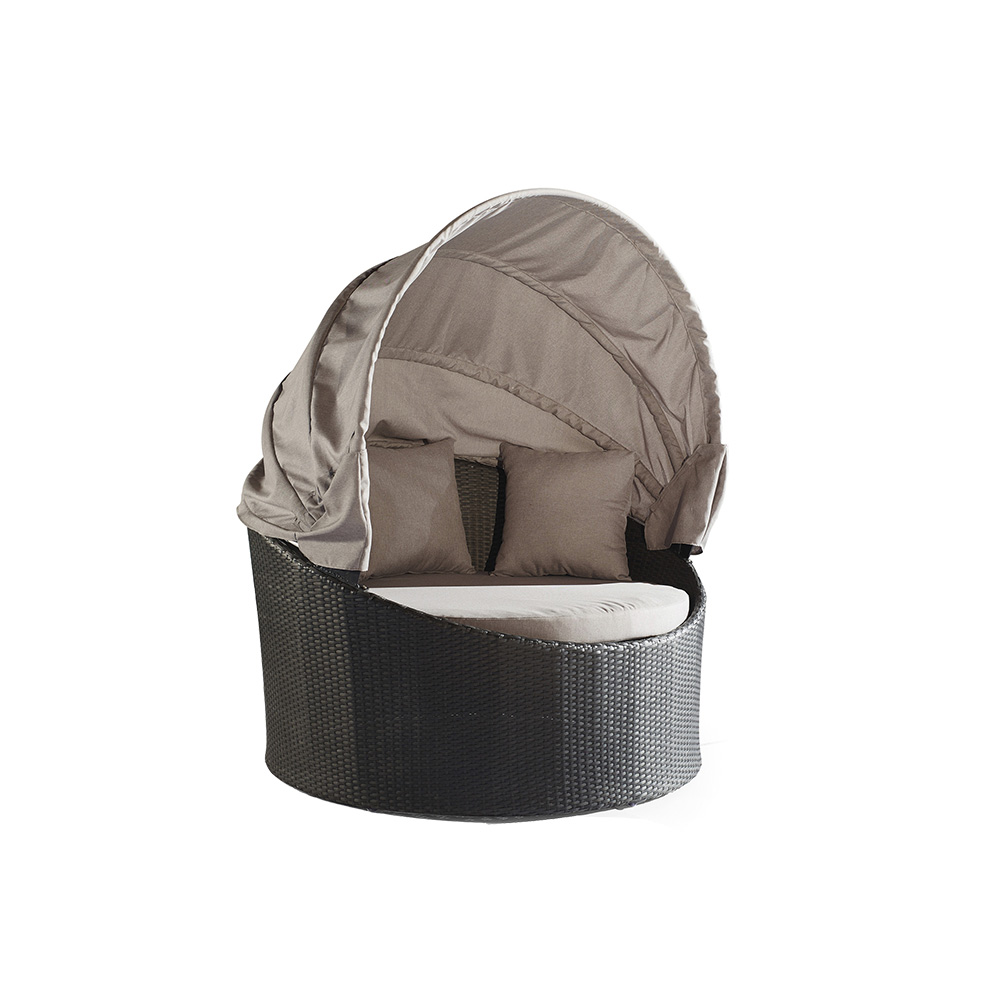 Environmental protection design is the trend. In my opinion, outdoor furniture is the perfect combination of innovative design and material quality. Designers and consumers will pay more and more attention to environmental protection and will be more willing to consume products that do not pollute the natural environment, such as products with better tolerance, longer service life and avoidance of waste disposal; no harmful substances are produced either by natural decomposition or combustion; easy to clean or even without any environmental pollution cleaning agent.
Outdoor daybeds are suitable not only for the courtyard, but also for the swimming pool. Many hotels can see their figures beside the swimming pool. Moreover, there are more choices in material quality, and people like to choose materials which are easy to clean and maintain when they are placed outdoors; there are many styles such as folding and so on. Bed also has a suitable style for indoor, in the study or on the balcony, it can also let you enjoy relaxation at any time.