Balcony and rope furniture sofa
Views:2 Author:Site Editor Publish Time: 2019-03-29 Origin:Site
Balcony and rope furniture sofa
If you are a novice decoration bird, but have a love of life, let's take a look at this article, if the balcony area is not good, it will become the most difficult corner in the home, how should the balcony be used? Is it for storing sundries or for drying clothes? As the dead corner of home decoration, how to make the balcony into a beautiful space? Questions surround your heart...
Vigorous blue makes the whole balcony bright at once. Even the water pipes are painted blue as the decoration of the balcony. Simple hanging cabinets, washing pools, washing machine cabinets, everything seems harmonious and orderly. Place a round table, a bench on the balcony, and decorate a pot of blooming flowers. When you are here alone, you don't want to do anything. It's so quiet and quiet... However, if you are creative, put a rope furniture sofa on the balcony, maybe the painting style will change and become more interesting.
Washing machine is easy to accumulate dust on balcony? Give it a space to hide! Next to the small pool is also convenient for daily cleaning of small clothes, wall shelves on a few pots of green plants, balcony function and ornamental! With a rope furniture sofa and a seat on it in your spare time, the whole person relaxed.
It doesn't need much decoration. Simply setting up two chairs and a table, or just a comfortable rope furniture sofa, after dinner at night, chatting with family here is also a kind of life enjoyment.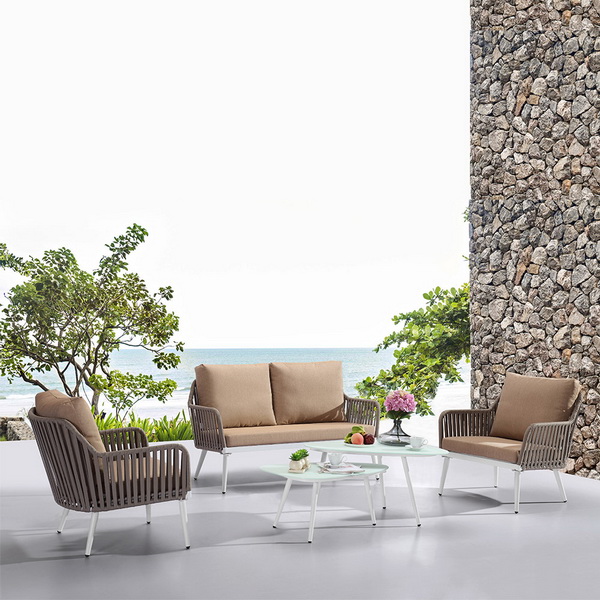 rope furniture
rope outdoor furniture
rope garden furniture
rope and chair
rope patio furniture
wegner rope chair
outdoor furniture rope
rope furniture collection
woven rope furniture
nylon rope chair