American Spike Design Creative Outdoor Seating from Beijing is Welcomed
Views:1 Author:Site Editor Publish Time: 2019-03-31 Origin:Site
American Spike Design Creative Outdoor Seating from Beijing is Welcomed
Founded in 1995, the American Spike Design Award is the most authoritative and well-known professional design award in the home industry. The American Spike Design Asia-Pacific Award is co-sponsored by the American Society of Furniture Designers, the American Highlights Furniture Exposition and the China National Exposition. It is the only international professional furniture home design award in the Asia-Pacific region. It is known by the media as entering the American and global furniture consumption market. "Golden Key".
This is the first time that the "American Spike Design Award" has landed in China, and its influence and importance can be imagined. Started in March this year, after half a year, it attracted thousands of excellent works, including 16 awards of living room furniture, office furniture, dining room furniture and combination sets.
Among them, Bindo from Beijing adheres to the "people-oriented" design principle, uses two different kinds of sofas to deepen, and can meet the seating needs of different families through random combination. Among them, the outdoor seating is full of personality and humanistic design, and it has become a highlight. The main body of this outdoor seating is beige, which can effectively brighten the space. The soft cotton and linen material is closer to nature, which symbolizes the persistence of environmental protection and healthy life of different households.
The demand of outdoor seating is increasing all over the world. Nowadays, traditional style sofa can not attract more people's attention. The combination of creativity and comfort is the key point.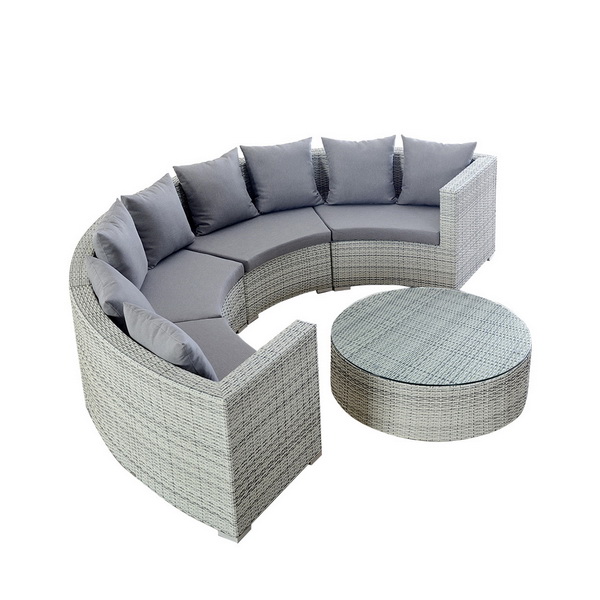 outdoor seating
outdoor seating sets
outdoor corner seating
outdoor seating furniture
cheap outdoor seating
circular outdoor seating
outdoor modular seating
outdoor sectional seating
comfortable outdoor seating
outdoor seating sale