Aluminum alloy outdoor chair
Views:1 Author:Site Editor Publish Time: 2019-02-22 Origin:Site
Aluminum alloy outdoor chair
Aluminum alloy outdoor chairs are simple, elegant and noble. The combination of modern casting technology and manual technology represents the top casting technology of leisure furniture. Perennial outdoor color-fast, acid rain resistance, salt fog resistance. Structures are compact and compressive, with certain elasticity, can withstand heavy pressure, and are not easy to fall and damage. Easy to clean, not easy to scratch, not easy to damage, benefit maintenance. It has better elasticity, can withstand heavy pressure and won't crack easily. Products are exported to many countries in the world, and the product quality enjoys a good reputation at home and abroad.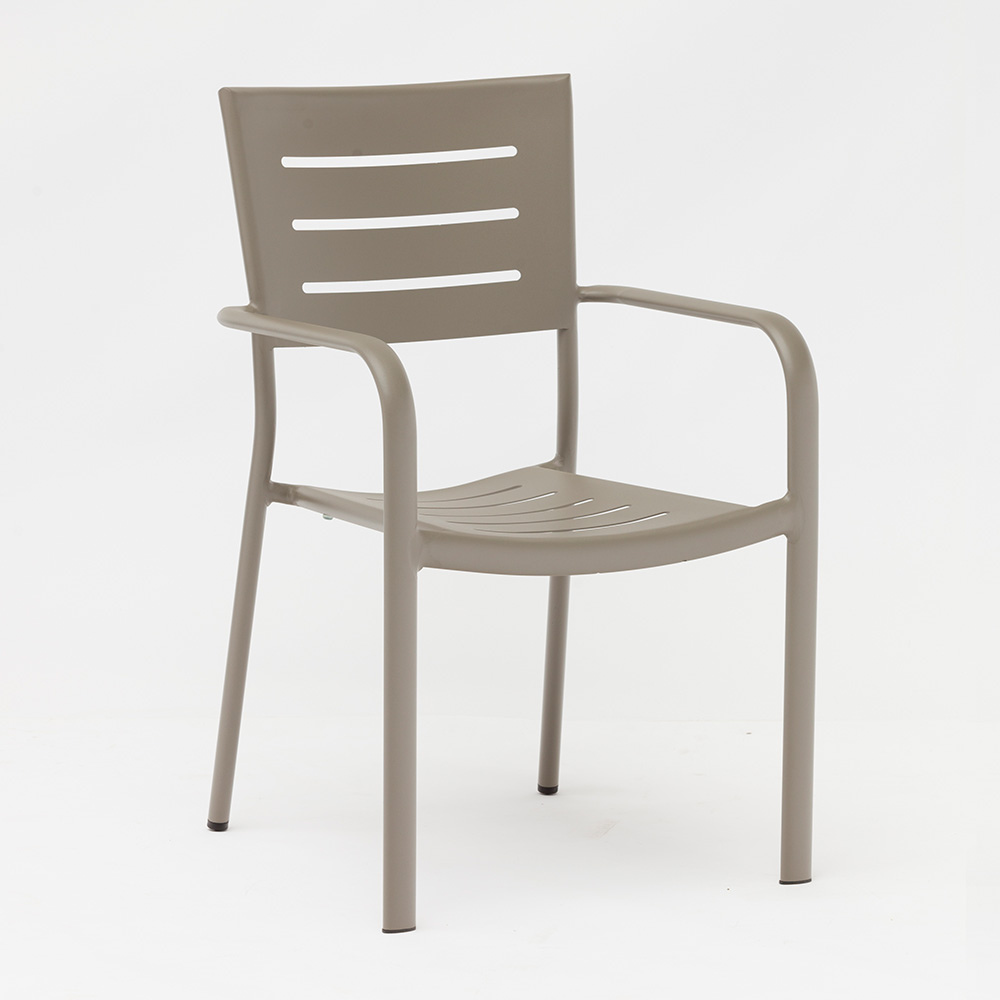 Aluminum alloy outdoor chair is welded with aluminum alloy instead of steel plate material, and its structural weight can be reduced by more than 50%. Aluminum alloy has low density, high strength, high plasticity and corrosion resistance, which is close to or higher than high quality steel. As the main force of outdoor materials, it has been widely used in outdoor furniture. It's easy to clean, too. Just wipe it with a wet towel.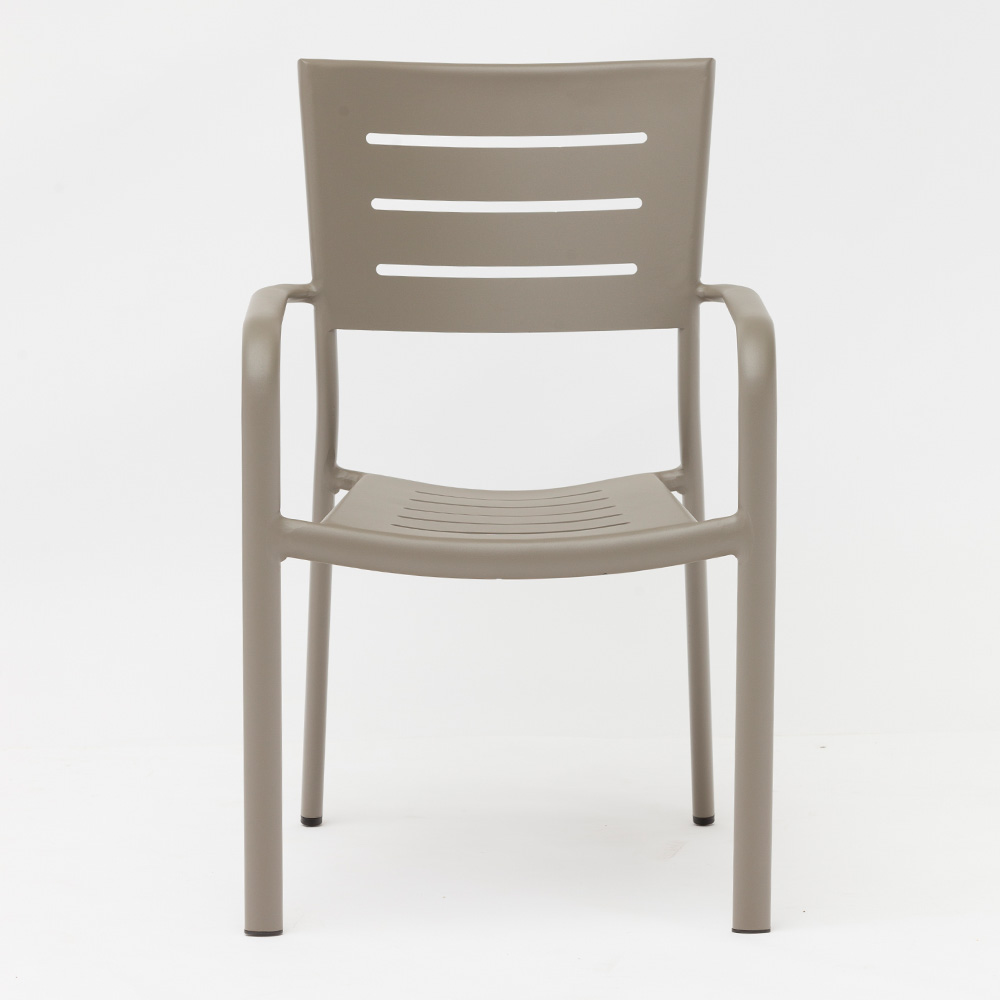 Outdoor chairs are also diversified in design, among which geometric chair design originates from irregular geometric elements, different geometric graphics stitching gives people a comfortable aesthetic visual experience; glyph reinforced aluminium material, 2.0mm thickness, will not deform and break; imitation wood pattern painting process, multiple paint, glaze sealing, beautiful and noble color, not easy to fade; double-layer Teslin mesh, skin-penetrating. Good gas.