Advantages of rattan outdoor tables
Views:0 Author:Site Editor Publish Time: 2019-05-31 Origin:Site
Advantages of rattan outdoor tables
People often say that "Ito is rare in a thousand years", rattan furniture is the basis of life. Rattan furniture uses natural plant rattan as raw material, comfortable and breathable, which adds a bit of sobriety and tranquility to people in modern life. There are many households made of rattan, such as rattan tables, which are more common and can be used as outdoor furniture.
The rational structure of rattan tables, the emotional charm and the smooth lines all create a different style for the living space and outline the infinite romantic scenery, which rattan furniture used to do. The cane table design interprets the meaning of home with warmth as the main comfort, brings the natural forest color into the urban family, and adds a little bit less condiment for life. The natural decayed wood is used for the lower shelf with elegant and quiet texture, gentle and soft texture, no shrinkage, and fragrant fragrance in the water.
Rattan outdoor furniture is made of Indonesian unique rattan, water and grass. It has comfortable touch, good ventilation function, and can ensure comfort, safety and not sultry. The style is a professional design of Indonesian style, matched with modern fabric, glass and other materials, which makes rattan furniture simple and natural, fresh and refreshing, full of modern flavor. Design Style: Fused with modern design and space design, rattan furniture dining table not only has the warmth and comfort of rattan art, but also has the atmospheric fashion of rattan, which reveals the feeling of warmth and atmosphere in maturity and stability.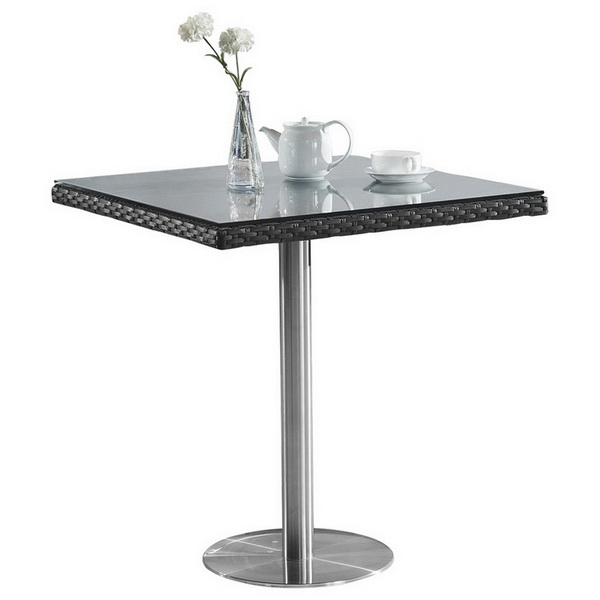 outdoor table
outdoor dining table
small outdoor table
plastic outdoor table
metal outdoor table
outdoor wicker table
cheap outdoor table
outdoor cafe table
black outdoor table
aluminum outdoor dining table