Advantages of Stainless Steel Bar Table
Views:0 Author:Site Editor Publish Time: 2019-05-19 Origin:Site
Advantages of Stainless Steel Bar Table
Stainless steel has a wide range of applications. In addition to making machines, outdoor furniture is also made of stainless steel. The use of stainless steel bar tables is very common, which can be seen in school canteens, factories and other places.
Stainless steel bar tables have many advantages, summarized as follows:
1. Make the workshop more beautiful: stainless materials have corrosion resistance, acid and alkali resistance, dust and static resistance, bacteria breeding prevention, surface clean and wear-resistant, so that the workshop working environment is cleaner.
2. Economically more affordable: stainless steel has good corrosion resistance, long service life of ten years as new, and more economical than other workbenches.
3. Portability and firmness: Stainless steel material is flat, strong and portable.
4. The stainless steel worktable structure is welded by integral structure, which occupies a large space and is inconvenient for logistics turnover.
Stainless steel bar tables are widely used in anti-static workshops, dust-free workshops, purification workshops, super-purified vehicles, medical and health, laboratories, instruments, etc. They can also be used as outdoor furniture. The disadvantage is that the design is relatively simple, there are no too many patterns, but it is very convenient to clean, and it can be clean with a wet surface. Stainless steel furniture is also very durable, not easy to oxidize, no rust happens. It is common for a good stainless steel furniture not to deform or age for more than ten years.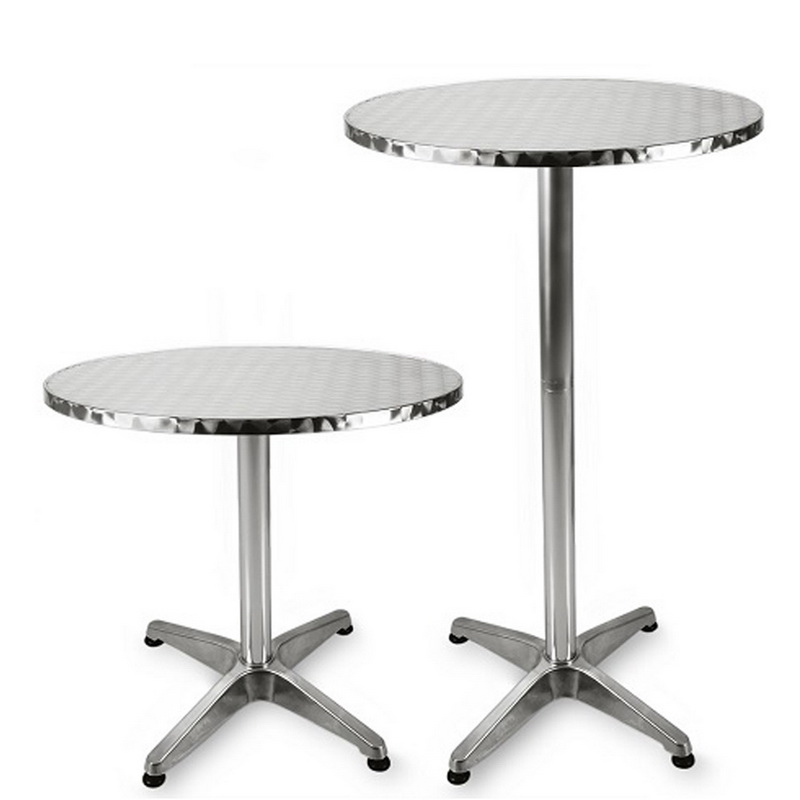 bar table
cocktail table
high table
outdoor bar table
high bar table
high top bar tables
tall bar table
small bar table
outdoor patio bar
round bar table