Advantages of PE rattan used in weaving outdoor daybed
Views:0 Author:Site Editor Publish Time: 2019-05-15 Origin:Site
Advantages of PE rattan used in weaving outdoor daybed
Most of the outdoor furniture people use now is made of PE rattan, even the outdoor daybed is also used in PE rattan. Many people think that the outdoor daybed made of PE vine will be more comfortable, so what are the advantages of this vine? Let's take a look at:
1. PE rattan: polyethylene
Specific gravity: 0.94-0.96g 3, forming shrinkage: 1.5-3.6%, forming temperature: 140-220.
Features: It has excellent corrosion resistance, electrical insulation (especially high frequency insulation). It can be modified by chlorinated chemical crosslinking, irradiation crosslinking and glass fiber reinforced. Low-pressure polyethylene has high melting point, rigidity, hardness and strength, low water absorption, good electrical properties and radiation resistance. High-pressure polyethylene has good softness, elongation, impact strength and permeability. UHMWPE has high impact, fatigue resistance and wear resistance. (Can be cleaned directly with a brush or vacuum cleaner)
2. PVC: PVC
Specific gravity: 1.38g 3, forming shrinkage: 0.6-1.5%, forming temperature: 160-190.
Features: Excellent mechanical and electrical properties, strong acid and alkali resistance, good chemical stability, but low softening point, suitable for making thin plates, wire and cable insulation and seals, etc.
3. Pvc itself is non-toxic, but lead should be added in the production process, and lead is toxic. PE production process does not add accessories, so PE is non-toxic.
4. True rattan is expensive and easy to be moldy and insect-infested. It is not easy to be maintained and maintained.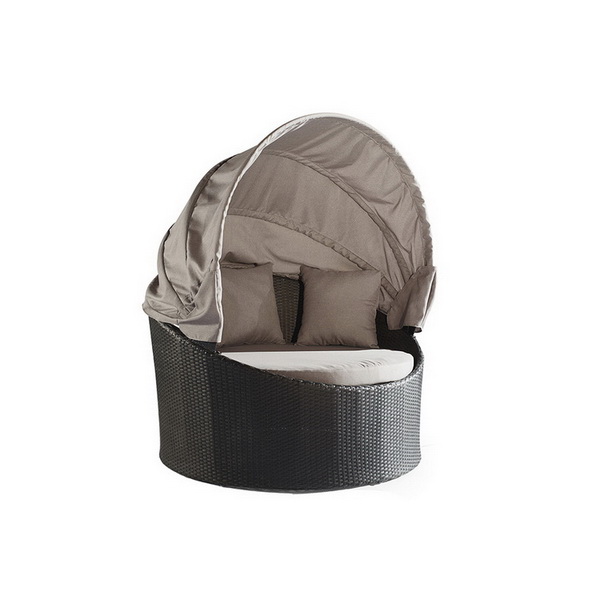 outdoor daybed
rattan daybed
beach bed
wicker bed
wicker day bed
uv sunbed
vertical sunbed
outdoor bed
rattan day bed
uvb sunbed