Advantages and Disadvantages of Carbonized Wood for Dining Chairs
Views:1 Author:Site Editor Publish Time: 2019-04-23 Origin:Site
Advantages and Disadvantages of Carbonized Wood for Dining Chairs
The material surface of dining chairs has a dark brown aesthetic effect, and has the function of anti-corrosion and anti-biological invasion. It has low water content, not easy to absorb water, stable material, no distortion, completely degreasing and no spills. With good thermal insulation, simple construction and no special odor, it is an ideal material for sauna bathroom, and its anti-corrosion, anti-moth, anti-deformation and cracking, high temperature resistance has become an ideal material for outdoor swimming pool landscape. It is a real green building material, environmental protection building material.
Advantages and disadvantages of dining chairs:
1. Advantages of carbonized wood: surface carbonization, anti-corrosion and anti-microbial invasion ability, its surface carbonization layer can be analogous to wood paint, and highlight the surface of concave and convex wood grain. Deep carbonized anticorrosive wood has the same color inside and outside, soft silk-like luster, clearer texture and warmer handle. Moreover, it has good processing performance and overcomes the defect of product surface fuzzing. Not easy to absorb water, low moisture content, non-cracking wood. Moisture resistance, not easy to denaturation, is an excellent moisture-proof wood.
2. Disadvantages of charcoal wood: charcoal wood is not suitable for contact with soil and water. Compared with untreated materials, its nail holding force decreases. Therefore, it is recommended to use perforation before nail installation to reduce and avoid wood cracking. At the same time, it is recommended to use anti-ultraviolet wood oil in outdoor use in order to prevent wood from fading after a long time.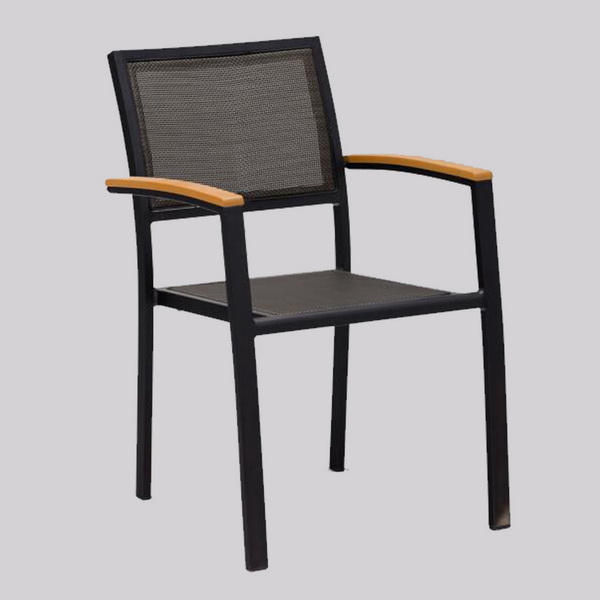 dining chairs
dining room chairs
modern dining chairs
black dining chairs
modern chairs
fabric dining chairs
cheap dining chairs
dining chair design
dining room chairs with arms
patio dining chairs