About the choice of sun loungers
Views:1 Author:Site Editor Publish Time: 2019-01-16 Origin:Site
About the choice of sun loungers
Outdoor furniture and indoor furniture are different, in addition to leisure, there is no special functional requirements, therefore, we do not have to be complete set of tables and chairs, or focus on the size of the outdoor space and the surrounding environment to match the size of the proportion of coordinated furniture. Whether it's an open outdoor pool, or a limited atrium with a small garden and balcony, be sure to leave plenty of space for activities. A tall bar table works better than a formal dining table because it saves space by putting out stools. Or the side table that still can consider volume is smaller and sit mound to match together, can move a position at any time, more agile.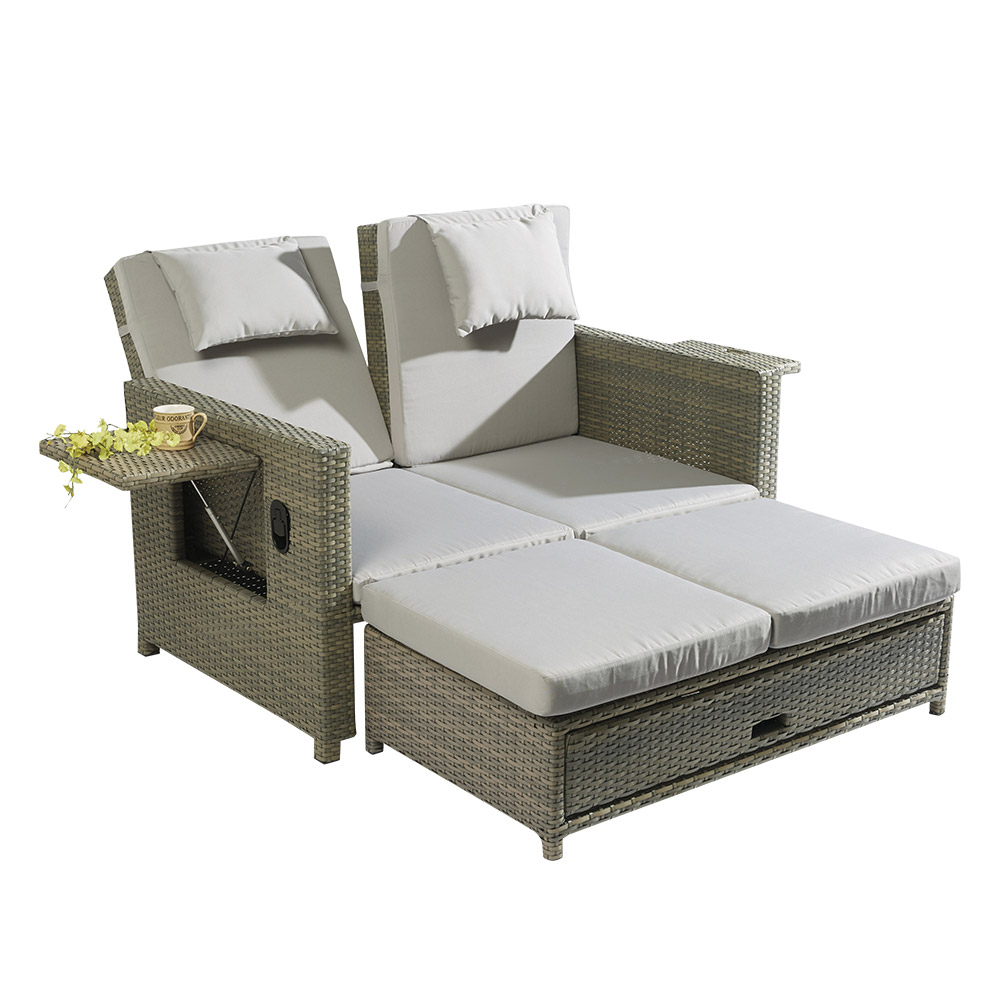 When it comes to outdoor pools, there are places where people like to have a couple of sun loungers. The material of this kind of lie in bed also is diversification, have aluminium, cane, copy wood, cloth, rope to wait a moment, enough the choice that satisfies people. And in the beach, also often see this kind of sun loungers, people after swimming and playing, comfortable lying on this similar chair bed to enjoy the sea breeze or rest, is a very beautiful thing. Also have the person that is not to swim and come, and for the whole body is loosened sleep on deck chair, enjoying to be bathed by sunshine.
If the balcony of partial person home is quite open, put a piece of sun loungers, lie on recreational ground to read a book to read a newspaper above, or even small nap, that also is a very good thing.